Despite the fact that Domino's Pizza has been around since the 1960s, there are probably a lot of things you don't know about this chain. After all, everyone has secrets, right?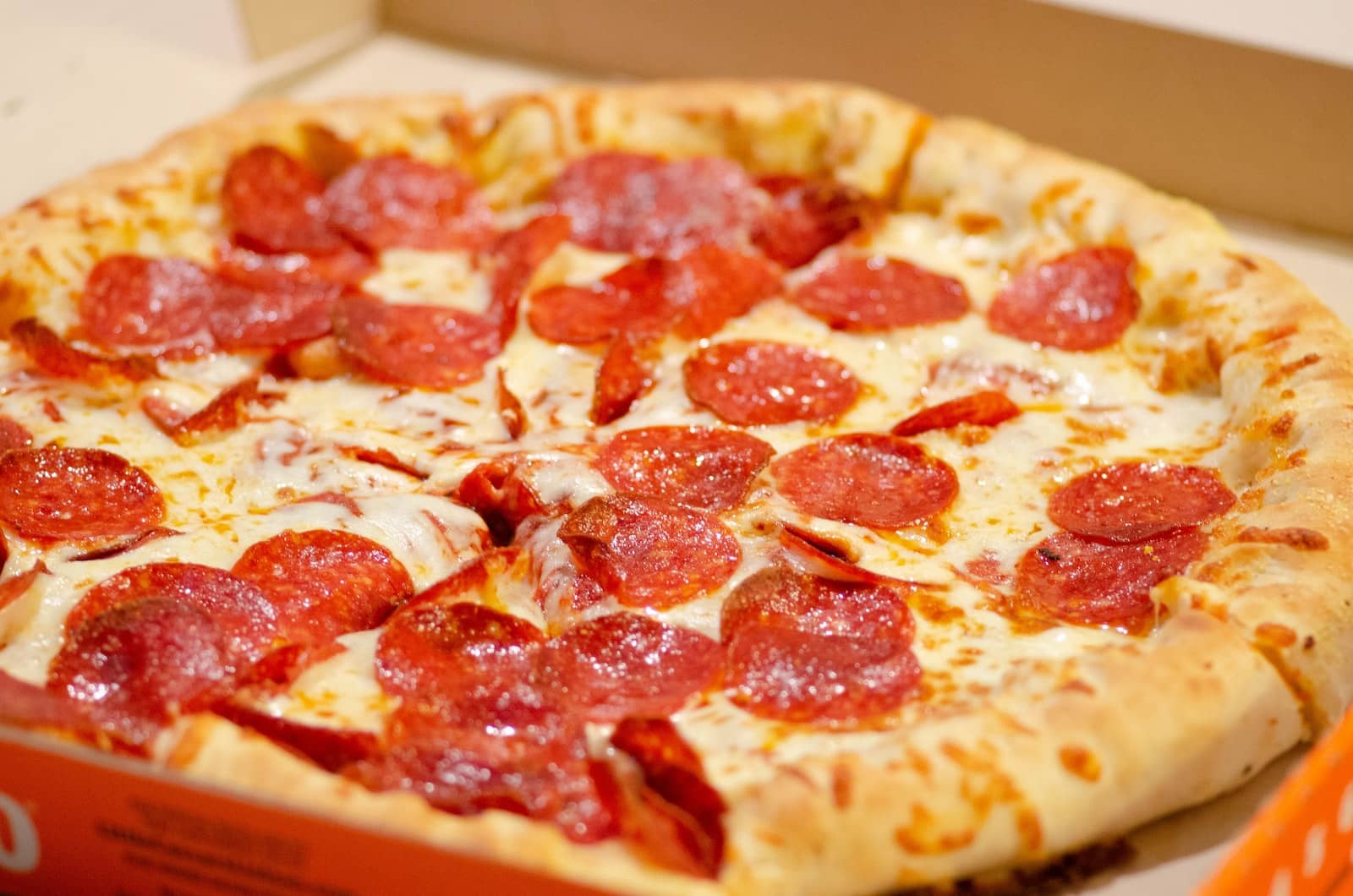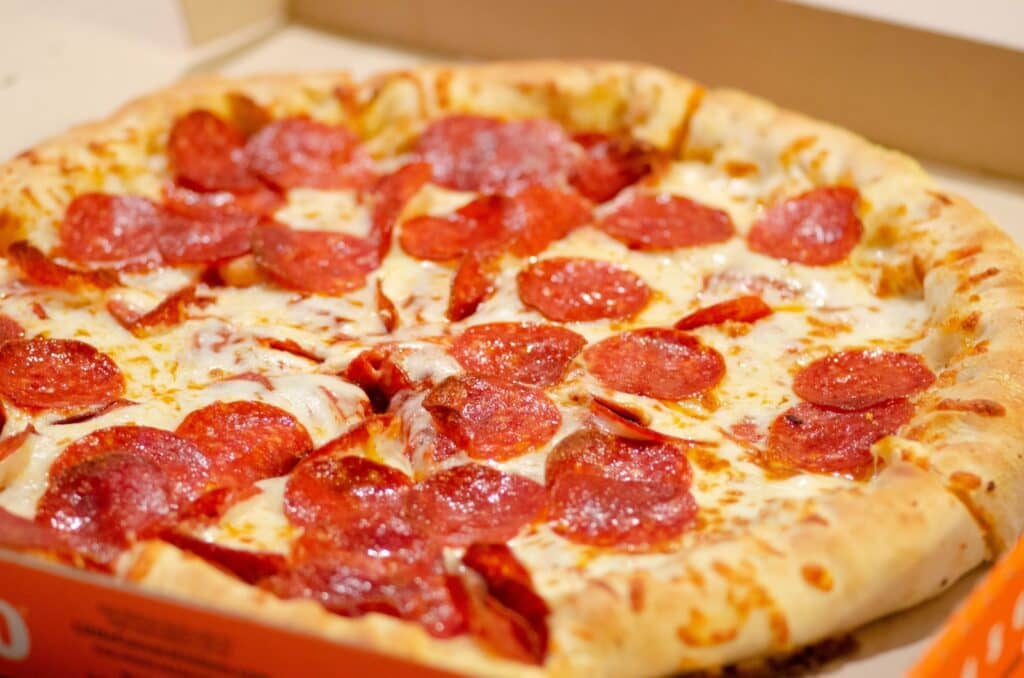 Continue reading to find out what secrets Domino's is hiding from you.
10. They Intentionally Screw Up Orders
As crazy as it may sound, Domino's employees will sometimes intentionally screw up your order. Not because they don't like you or because they just want to be mean but simply because they want to take home a free pizza.
That's right! When they correct your order and give you the pizza you asked for, they get to take home the one they messed up.
"It didn't happen often, but sometimes we'd make an extra pizza if we wanted something to eat," writer Kevin Beirne, who worked for Domino's for two years during college, told Eat This, Not That!
"It didn't really work with side orders because an extra garlic pizza bread would quickly find a new home on an upcoming order."
By the way, the employees also love when you don't show up to get your order. That means they get to take that home for free as well.
9. They Keep Tabs on You
Unfortunately, in this digital world, there is no such thing as privacy. This even applies when you're ordering pizza.
According to an article published by The Daily Star, Domino's employees know your entire order history. There's also a special feature that lets employees leave notes about customers' behavior.
"When you give your number, we can see your last few orders, as well as notes from the previous people who have taken your order to warn us about the s*** you've tried to pull," writer Kevin Beirne, who worked for Domino's for two years during college, told Eat This, Not That!
8. The History of Domino's Pizza: From Dominick's to a Global Brand
Domino's was initially called Dominick's. The company was founded in 1960 by Tom Monaghan and his brother James in Ypsilanti, Michigan, and was originally named Dominick's after its original location on Dominick Street. The company was later renamed Domino's Pizza, Inc. in 1965.
7. The Rapid Expansion of Domino's Pizza: From One Franchise to a Global Presence
The first Domino's Pizza franchise was sold in 1967. Monaghan sold the first Domino's Pizza franchise to a friend for $500, and the franchise system quickly grew in popularity. There are over 17,000 Domino's Pizza locations in more than 90 countries. In the early 1980s, Domino's began to expand internationally and now has a significant presence in its top markets, including Australia, China, and Mexico. In June 1999, Domino's Pizza became the first national pizza chain to offer delivery on a wide-scale basis.
6. Domino's Pizza: Pioneering Pizza Delivery
Domino's was the first pizza chain to offer delivery. In the late 1960s, Domino's introduced the idea of delivering pizzas directly to customers' homes, revolutionizing how people ordered and received them.
5. Tracking Your Domino's Order: The Pizza Tracker
Domino's has a pizza tracker that allows customers to track their orders online. The pizza tracker is a feature on Domino's website and app that allows customers to see the status of their order from when it's placed until it's delivered.
4. Domino's Delivery Guarantee: Ensuring Fast, On-Time Delivery
Domino's has a "30-Minute Guarantee" for its delivery orders. Domino's promises that if a delivery order isn't delivered within 30 minutes of the estimated delivery time, the customer will receive a discount, or the order will be free.
3. Expanding Beyond Pizza: The Diverse Menu at Domino's
Domino's has a menu beyond just pizza. In addition to pizzas, Domino's also offers a variety of other menu items, such as chicken wings, sandwiches, pasta, and desserts.
2. Experience the Pizza Theater: Domino's Stores with an Open Kitchen Concept
Domino's has a "Pizza Theater" concept for some of its stores. The Pizza Theater concept is a design for some Domino's stores that features an open kitchen layout, allowing customers to watch their pizzas being made.
1. Domino's and Ford Partner to Bring Self-Driving Delivery to Your Doorstep
Domino's has a partnership with Ford to develop self-driving delivery vehicles. In 2017, Domino announced a partnership with Ford to create self-driving delivery vehicles to use the technology to deliver pizzas in the future.