Dollar stores are an interesting concept. Whether you are an avid dollar store shopper or not, there are some interesting things to learn about these discount shops.
You already know how dollar stores scam consumers. Now, it's time to learn how to save more at the dollar store.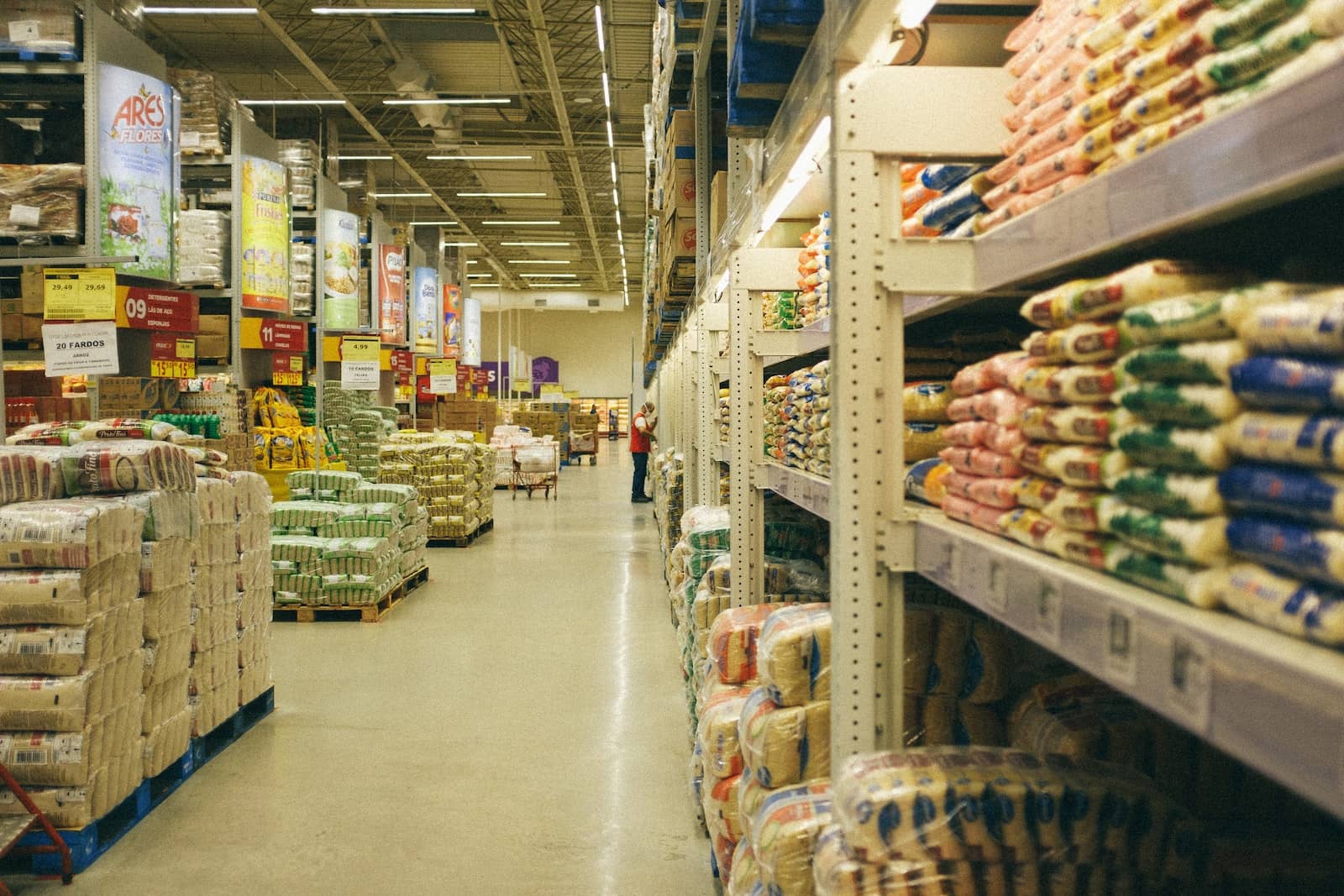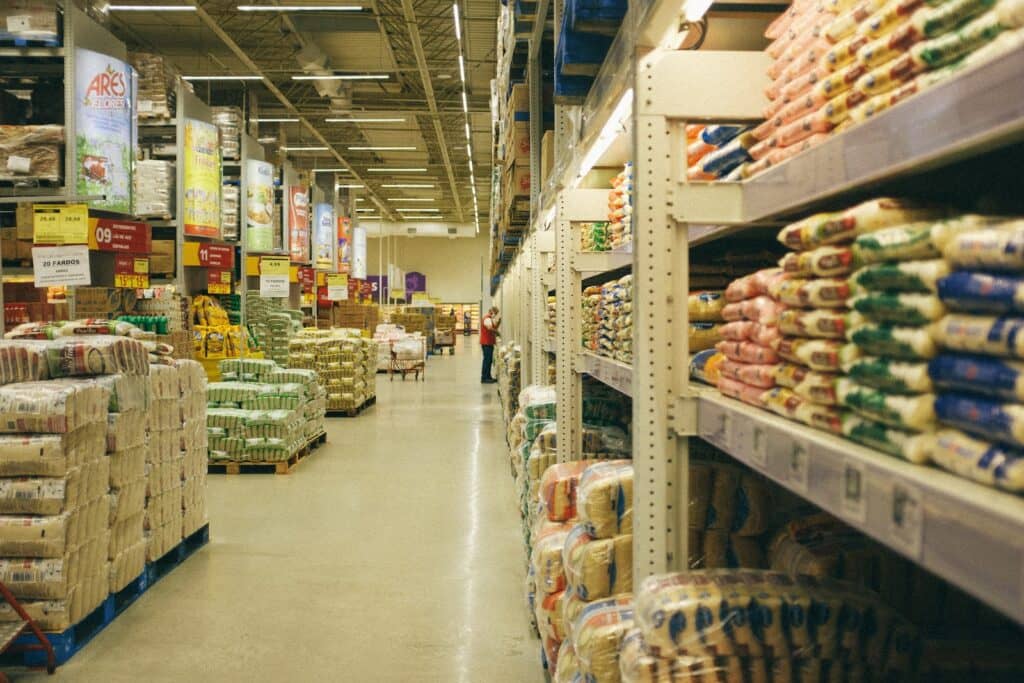 10. Shop Online
Shopping online will not only save you time, but it will also save you money. For one thing, you'll save on gas money when you shop from the convenience of your own home.
You can also earn cashback on your online purchases if you do your shopping through a free cash-back portal like Rakuten.
You can get up to 40% cashback, and you'll be paid via PayPal or check. Lastly, you can save on shipping costs by ordering online and picking up your items at your local dollar store.
9. Purchase Store Brands
Sometimes the only real difference between brand names and store brands is the name. Yes, there might be one or two ingredients that aren't the same, but these products often produce very similar results.
As such, AARP writer Lisa Lee Freeman decided to compare the cost of fabric softeners. She found that while Dollar Tree's private-label fabric softener, LA's Totally Awesome, was less than two cents an ounce, a small container of liquid Downy was 10 cents an ounce.
As you can see, it just may be worth it to give those store brands a try. Who knows, you might end up finding your new favorite product.
8. Use Coupons
Perhaps the easiest way to save money at the dollar store, or any store for that matter, is to use coupons — be it store coupons on the companies' websites or manufacturer's coupons. And, best of all, you might even be able to score some freebies with those coupons.
MoneyTalksNews puts it this way: "At most stores, a $1 coupon shaves a buck off the price you pay for an item. But at the dollar store, a $1 coupon gets you something for free… So in theory, scoring freebies at the dollar store is as easy as finding $1 coupons for items sold at your favorite dollar store."
7. Earn Cash Back at the Store
Earning cash back at the dollar store is yet another way to keep more money in your pockets. And, there are two ways you can earn cashback: Pay with a cash-back credit card, or use a rebate app.
Ibotta, for example, is a free rebate app that lets you earn cashback at dollar stores in the following ways:
Use the Ibotta browser extension for Chrome or Firefox.
Use the Ibotta mobile app.
Use Ibotta when you shop in-store.
There are three ways to save money in-store. You can use one or combine all three to save even more. These include using gift cards, linking loyalty accounts, and submitting receipts.
6. Check Expiration Dates
What a waste of money it would be to go to a dollar store and purchase a bunch of goods only to find out afterward that they were already past their expiration date. Unfortunately, that exact thing happened to quite a few customers.
In the summer of 2019, the three big dollar store chains "settled charges from the New York attorney general that they sold obsolete or expired goods, including over-the-counter drugs.  And in November [2019], the Food and Drug Administration issued a warning to Dollar Tree about 'potentially unsafe' over-the-counter drugs."

According to an article published by AARP
That being said, you'll want to do yourself and your wallet a favor and check the expiration date on everything before you place it in your cart.
5. Make a Shopping List
Have you ever walked into a store to buy only one or two things and ended up leaving with a whole bunch of stuff? If so, it was probably because you didn't make a shopping list.
When you don't write out a list and stick to it, you're more likely to indulge in impulse shopping, and dollar stores are banking on this — literally.
According to an article published by Cheapism, dollar stores look to encourage impulse buying on goods with higher price points.
ALL TIME TIP: If you don't want to write down your list, you can always use a free app like Pantry Check to keep track of the items you plan on purchasing.
4. Compare Unit Prices
On the surface, it would seem as though everything at the dollar store is cheaper, but the truth of the matter is many items sold there are much more expensive than the same items sold elsewhere.
For example, you will end up paying around $8 for a gallon of milk at the dollar store, but around $2.50 for it at Walmart. How? Well, dollar stores typically sell jugs with 16 ounces of milk in them. There are 128 ounces in a gallon.
So, to get a gallon of milk at the dollar store, you'd have to buy eight jugs. And, at $1 a pop, you'd end up paying $8. That being said, do yourself a favor and compare unit prices before shelling out money on something that might not be such a good deal after all.
3. Connect With Your Favorite Dollar Store Chain
If you shop at Dollar Tree regularly, joining their email list can come in handy. You'll receive alerts for new in-store and online arrivals, closeout offers, ad and catalog sneak peeks, and other cool perks.
Don't forget to follow them on social media as well. Many times a company will offer exclusive deals to customers who follow and interact with them on Twitter, Facebook, Instagram and the like. These exclusive deals can include special discounts and even free products!
2. Purchase Items on Clearance
Take advantage of dollar stores' already low prices by purchasing items on clearance to save yourself even more money. Dollar General, for example, has major clearance days.
"They do an additional 50% off on their clearance items"

Kendall of The Freebie Guy said, according to an article published by GOBankingRates.
"They have things like shampoo, soap, paper towels, etc., that are normally 10% off on clearance that will be an additional 50%– which is when I try to stock up on paper towels."
1. Take Advantage of Special Sales Events
Did you know that Dollar Tree hosts customer appreciation events that can help you save even more money? If you're a regular customer, then you probably already knew.
For those who don't shop there regularly, you should know that Dollar Tree hosts Friends and Family Events, where you can save 10% off purchases of $10 or more.
The chain's Friends and Family Events typically take place during the summer and around the holidays.
ALL TIME TIP: Follow Dollar Tree on social media to determine when the next event will occur.