Mila Kunis starting acting when she was only 9 years old when her father took her to the movie studios. On that fateful day, she met a woman named Susan, who became her manager. Little did she know, that day would change her life forever. Since then, she has never looked back and has made hit movies one after another. Seeing her talent and her abilities, it's hard job to discern between the top Mila Kunis movies. She is the perfect blend of beauty and ability. She is no doubt talented, but she also works hard which makes her very enjoyable to watch.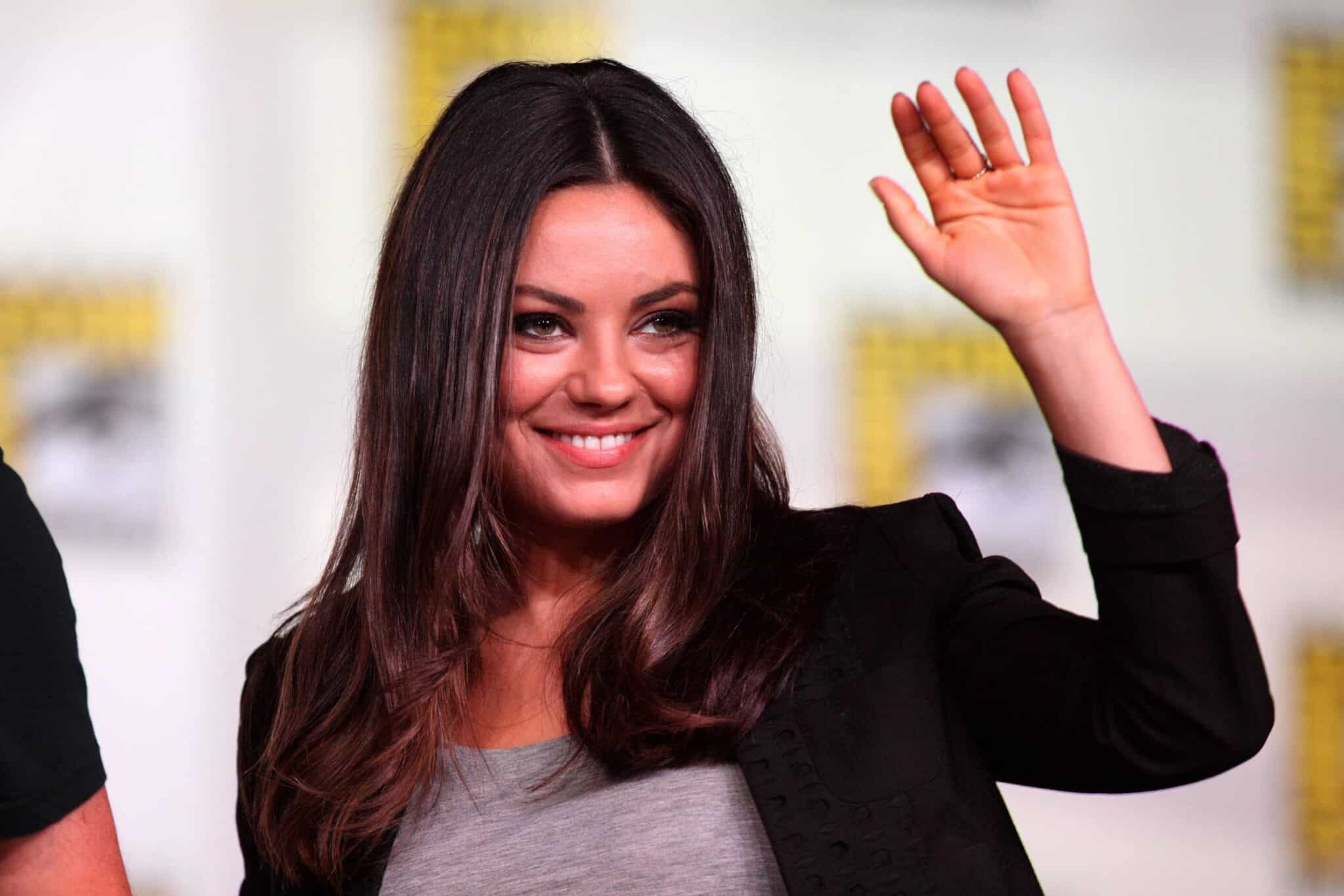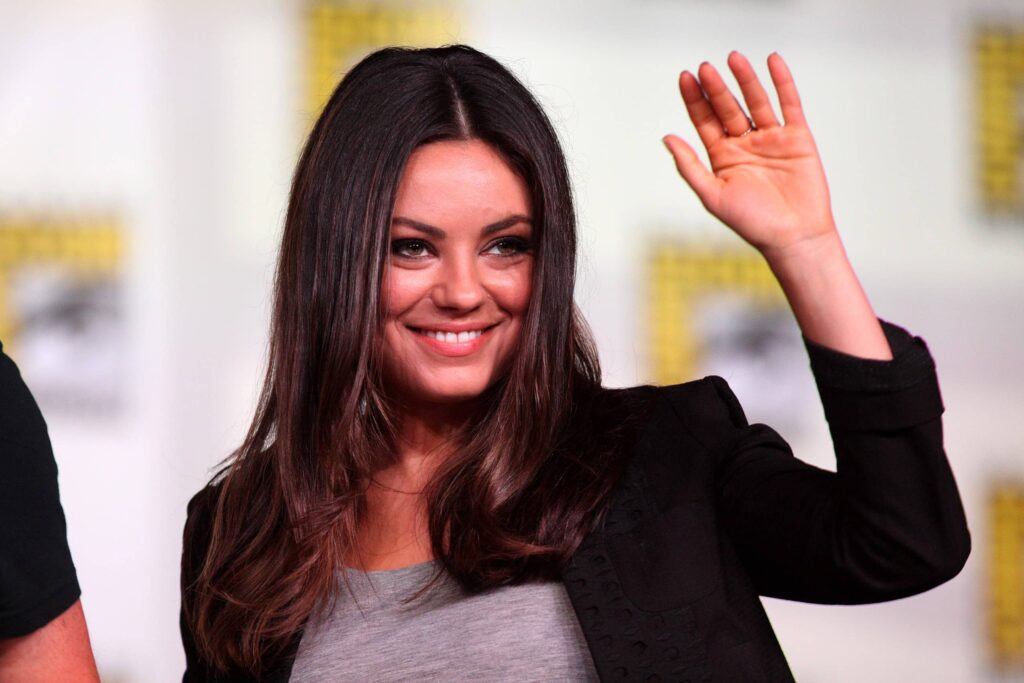 The list below is our subjective opinion of the top 10 best Mila Kunis movies ever made.
10. Oz the Great and Powerful
Mila Kunis stars as the Wicked Witch of the West and is transformed from her usual beautiful and witty/funny role to the role of the cunning and grotesque witch. She brings fear to the audience with her evil persona and does a great job of truly embracing this role. She also stars as Theodora in the beginning of the movie, but after she eats the cursed apple, she is forever transformed from the Good Witch of the North to the Wicked Witch of the West.
Oz the Great and Powerful was a big hit at the box office no doubt because of Mila Kunis' starring role.
9. After Sex
This movie was released in 2007 and was directed by the filmmaker Eric Amadio. In this movie, he offers an honest and sexy opinion on the modern relationship in a comedic manner, in which the stars use sex to explore some large issues, like vulnerability and intimacy.
In the movie, Mila plays the role of a girl named "Nikki" who is involved in one of the oddest relationships in the film. Mila did a great job in blending into the character and adding her own comedic elements to the movie. Although this movie may appeal mostly to women, guys would get a kick out of Mila's role keeping the audience laughing with her own comedic interjections. It's just 78 minutes long, which makes it a good comedy movie and one of the best Mila Kunis movies.
8. Forgetting Sarah Marshall
This movie was released in 2008 and is directed by one of the most famous directors during the time, Nicholas Stoller. Jason Segel wrote this movie with a beautiful blend of romance and comedy. Mila Kunis plays the role Rachel Jansen in the movie.
The movie is filled with drama, romance and comedy. It is about a distressed Peter, who goes to a trip on Hawaii to get through the break-up with his girlfriend Sarah, who is a TV star. The thing that he doesn't know is that she is also traveling the same place with her new boyfriend. This makes an interesting scenario. It is an interesting movie and you should watch it.
7. Ted
This movie was released in 2012 and directed by Seth MacFarlane – who does the voice overs for many of the cast on Family Guy and writes most of the show. The writers of the movie are Seth MacFarlane, Alec Sulkin and Wellesley Wild. This movie revolves around a teddy bear that comes to life, which was the childhood wish of John Bennett.
Ted becomes John Bennett's best companion and they hang out with each other. Ted helps John get through his breakup with his girlfriend Lori. His girlfriend's role is played by Mila Kunis. This movie was so good that it was nominated for an Oscar.
6. Moving McAllister
This movie was released in 2007 and directed by Andrew Black. Then writer of the movie is Ben Gourley. Moving McAllister is a comedy movie which shows that a mismatched couple can find love in all the wrong places.
The story centers around a Rick Robinson, who is an intern at a Miami law firm and dreams of becoming a partner one day. He tries his best to impress everybody. So to do so, he helps the firm's top lawyer, named Maxwell Allister with a favor he can't afford. The favor is that Rick has to travel with McAllister's niece Michelle, played by Mila Kunis, across the country. This mismatched pair starts their journey in a stellar moving van. They have interesting encounters along the way and meet unforgettable characters, like the hitchhiker Orlick Prescott Hope. Every time they meet someone new, their encounters continually slow down the journey. However, through these experiences, Rick comes to know that there is much more to life just than becoming a successful lawyer.
5. Date Night
This movie was released in 2010 and was directed by Shawn Levy. Shaw Levy also directed the hit block buster movie Night at The Museum. This time, he teamed up with two of the biggest comedy talents – Steve Carrel and Tina Fey. The movie is about the crazy adventure of a couple which ends up turning their lives completely upside down.
Phil and Claire are a loving couple with two kids and a house in New Jersey. The Fosters have weekly date nights to try to spice up their dating life. Another married couple also comes to live in New Jersey. They are split up buy are currently still living together. So, in order create an unforgettable date night, Phil takes Claire to Manhattan's hottest restaurant. But the catch is, they don't have any reservations there. Soon they realize that the situation they are stuck in is quite complicated and a lot of laughs ensue along the way.
4. Friends with Benefits
Sometimes your relationship with your best friend takes the step to the next level which many of us can attest to. This movie revolves around two friends and how their lives complicate after the addition of sex in it. This movie is filled with romance and comedy.
The writers of this movie are Keith Merryman, David A. Newman, Will Gluck and Haley Peyton. The movie was directed by Will Gluck and was launched in the year 2011. Mila Kunis plays the role of Jamie in the movie.
3. Third Person
This movie was released in June 2014. The director of this movie is Paul Haggis. It has been written by Paul Haggis and Paul Breuls. The movie is about Michael, a Pulitzer prize-winning author who is living in a hotel in Paris to finish his latest book. He recently left his wife and his having a relationship with a journalist named Anna.
At the same time, Scott, a businessman, goes to Italy to steal designs from fashion houses. He goes into one of the bars to find something to eat. There he meets Monica who is just about to get her daughter freed from smugglers. Things get complicated when her money is stolen by thieves. So, Scott feels that he should help. The movie also tells another story of an ex-opera actress Julia, played by Mila Kunis, who fights to get her 6 years old son from her husband's custody. The movie tells three stories of betrayal and friendship and is one of the best Mila Kunis movies.
2. Black Swan
This is one of the best Mila Kunis movies because it won a coveted Scream award. Not to mention, this movie is hands down one of the best dramas out there. Mila acted as an amazing supporting actress in which the movie benefited from greatly. In this movie, she certainly wows her fans with her talent, beauty and cunning. Black Swan is full of drama and mystery. The movie revolves around a ballet dancer who wins the lead in the play Swans Lake. The lead role is of a beautiful white swan, however, as the movie progresses and the lead actress begins to lose her mind, she gradually becomes the 'Black Swan'. Mila Kunis plays the role of Lily, who is the Black Swan.
The movie is directed by Darren Aronofsky and written by Andres Heinz, Mark Heyman, and John J. McLaughlin. This movie was released in 2010 and has amazed many Mila Kunis fans all over the world.
1. Bad Moms
This movie was released in July 2016. It is probably the best of all Mila Kunis movies because it shows how she has matured as an actress. This movie is written and directed by Scott Moore and John Lucas. In this movie, Mila Kunis plays the role of Amy, a mother who is living a good life with a great marriage and kids. However, she is so overworked and over-committed that she is about to snap.
She eventually becomes fed up and join forces with two other stressed moms and together they liberate themselves and have some quite un-mom-like fun. However, things get interesting when they meet PTA Queen Bee Gwendolyn and her team of self-devoted moms. This movie is a must watch for you.
Mila Kunis certainly makes acting look so easy with her grace, beauty, comedy and style. She looks as young and energetic than ever before. The main reason behind this is that she loves what she does and she is showing no signs of slowing down. She has already made plans to star in new movies in the next two to three years.
See also: