Grocery shopping can be a chore, but it is also a necessity. For some of us, getting the most bang for our buck is essential when deciding which store to shop at. Have you ever wondered which grocery stores are the most and least expensive in America? If so, this article is for you! We will explore the ten most and least expensive grocery stores in the United States based on the average cost per item.
10 Least Expensive Grocery Stores in America
10. Aldi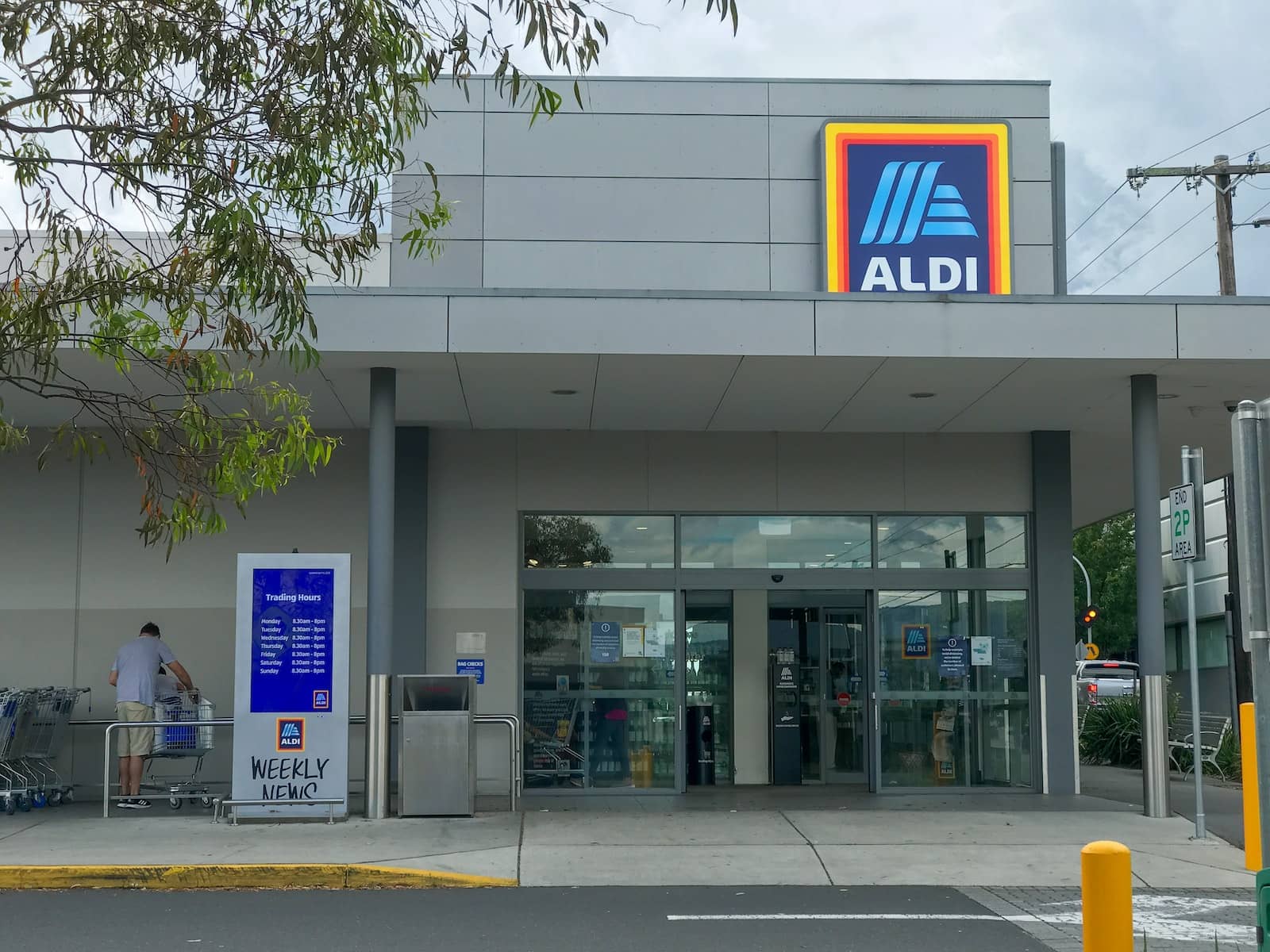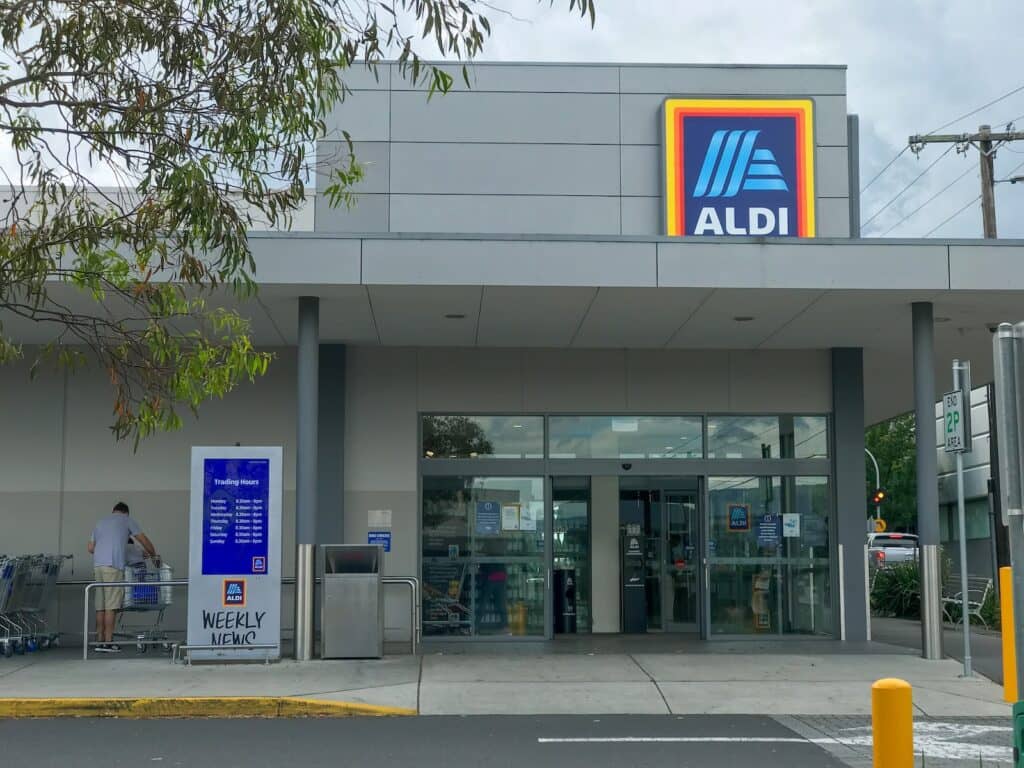 Aldi is a discount grocery chain known for its low prices and high-quality products. It's one of the least expensive stores in America, beating out competitors like Walmart and Target on some items. But why is Aldi so affordable?
For starters, Aldi focuses on stocking a smaller selection of items compared to big-box stores. This allows them to purchase large quantities at lower prices and pass those savings on to customers. They also cut costs by having customers bring their bags or rent shopping carts and utilizing no-frills packaging for their private-label brands. Additionally, cashiers are encouraged to work quickly, which helps reduce labour costs.
Finally, Aldi has streamlined operations with their limited store space, meaning it can get goods from the supplier to its shelves faster than other grocery chains.
9. Save-A-Lot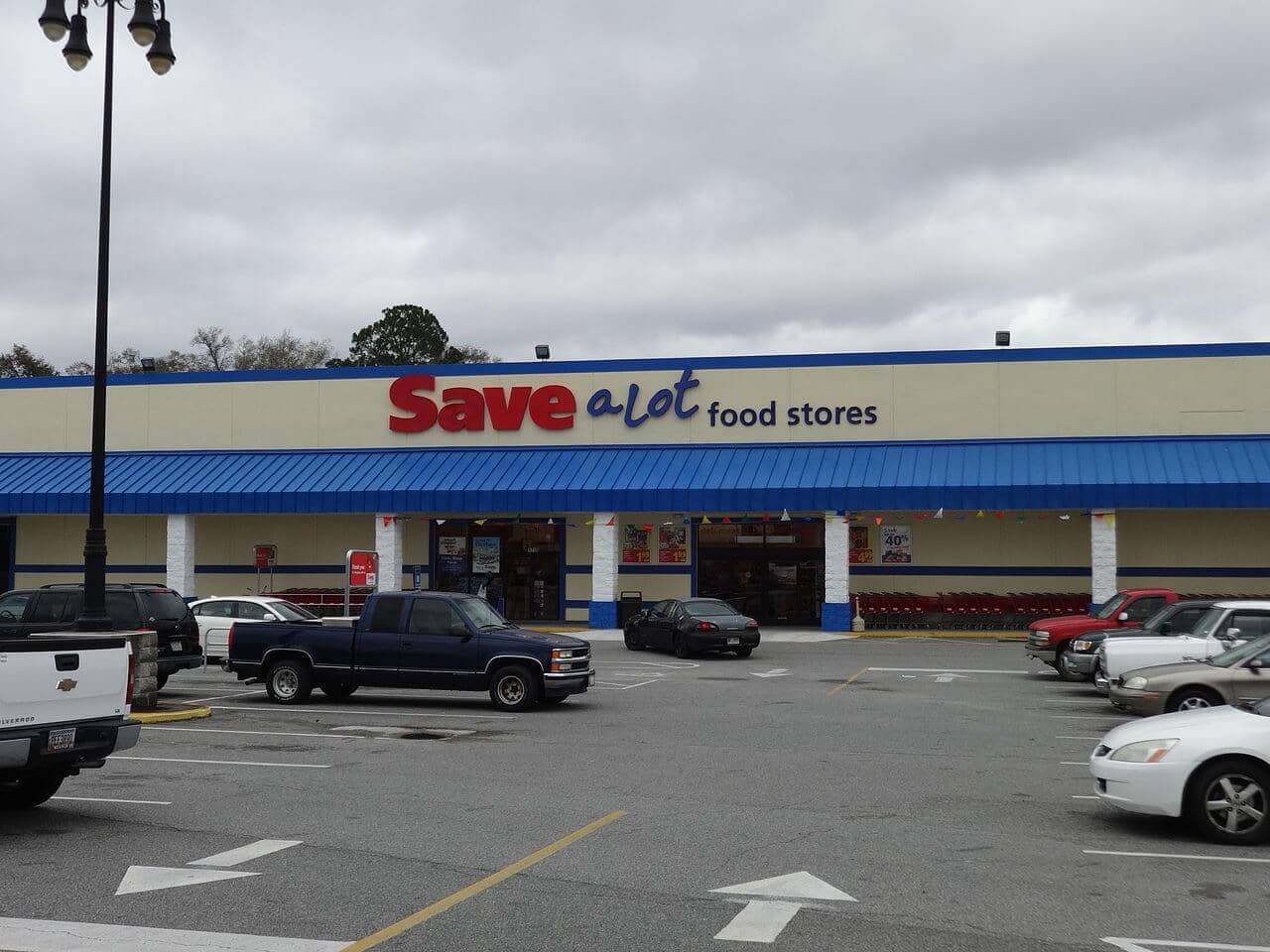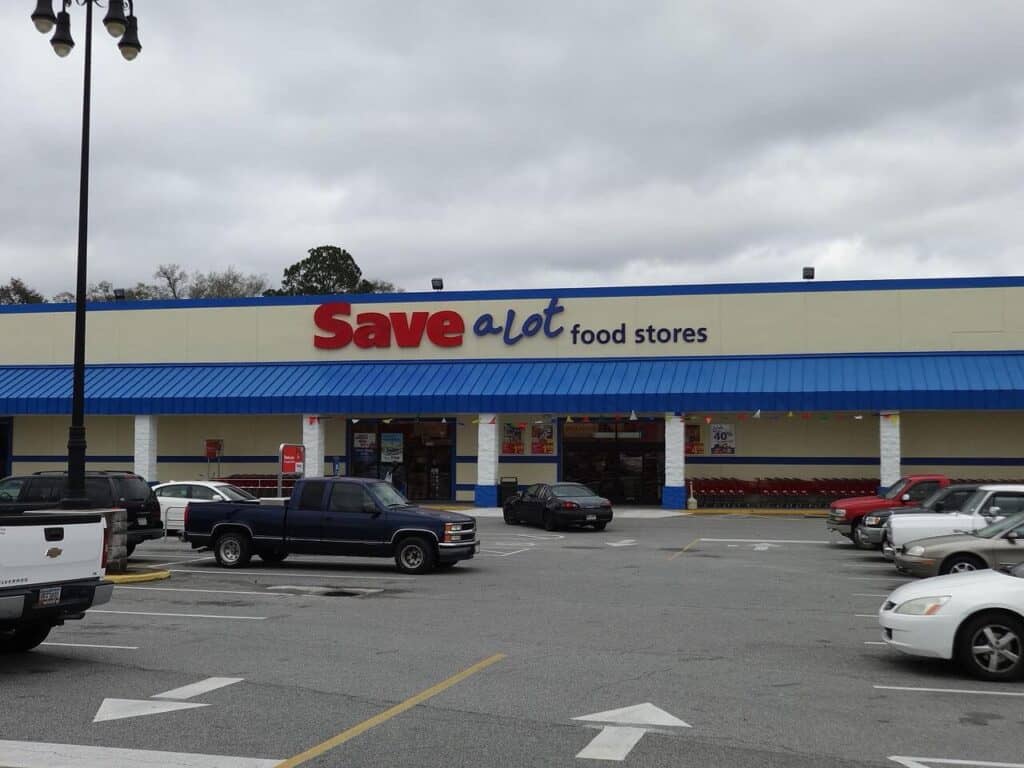 Save-A-Lot is an American grocery store chain that has been around for over 40 years and continues to offer the lowest prices on food. But why is Save-A-Lot such a bargain? Well, it's not just because of their low prices; they also have many other money-saving strategies.
For starters, Save-A-Lot stores are smaller than other grocery stores, so they can keep their overhead costs low. Also, since customers bag their groceries at Save-A-Lot, there's no need to pay extra for baggers like you would in most other stores. And unlike larger supermarkets that carry thousands of items from all different brand names, Save-A-Lot only stocks a limited selection of primarily private-label products, which means lower costs for them and significant savings for us!
8. WinCo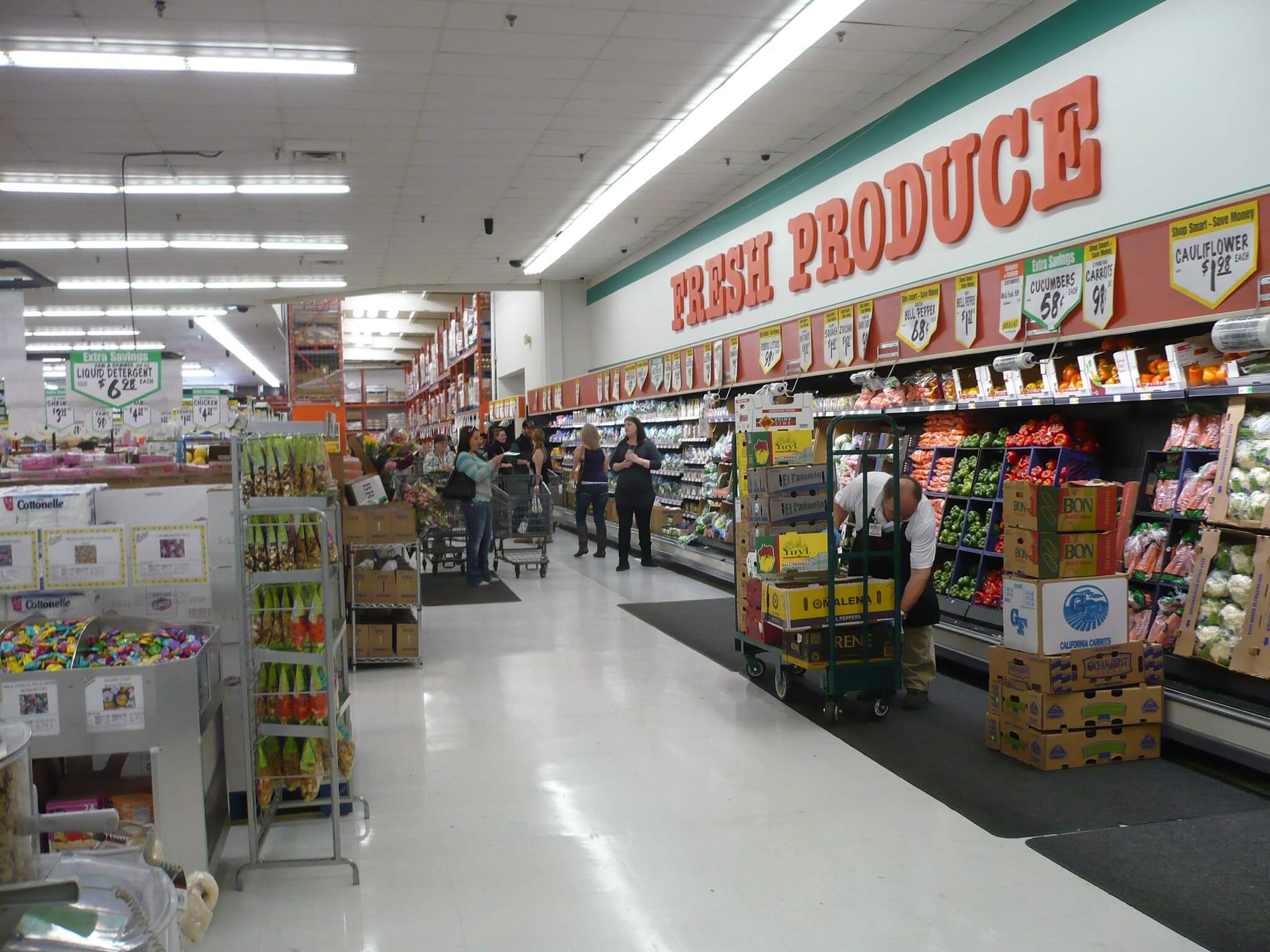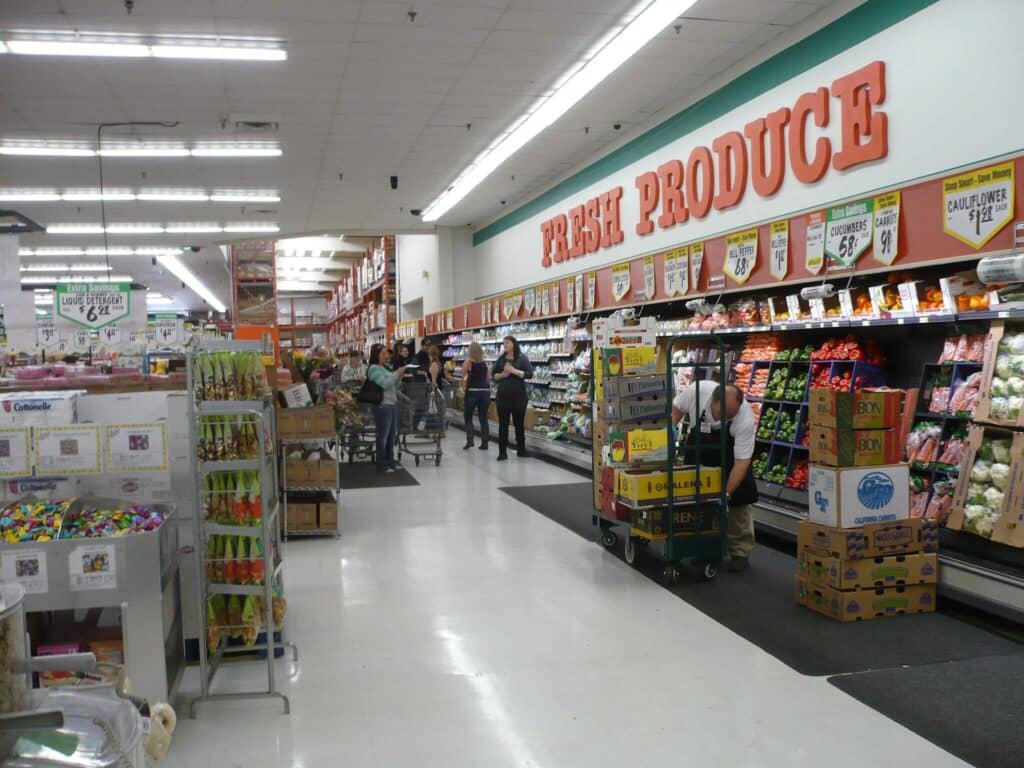 WinCo is America's least expensive grocery store, and for a good reason! Why spend hundreds of dollars on groceries when you can get them at a fraction of the cost at WinCo? Whether shopping for a family of four or just picking up some snacks, Winco has got what you need without breaking the bank.
It's time to save some cash at WinCo! Here are a few reasons why WinCo should be your go-to grocery store: unbeatable prices, no membership cards required, and a fantastic selection of fresh produce. Plus, their bulk items allow customers to buy exactly what they need without having to buy in large quantities – significant for those who don't have much room in their pantry! With all these savings opportunities, it's no wonder why so many Americans turn to Winco for their weekly shopping needs.
7. Dollar General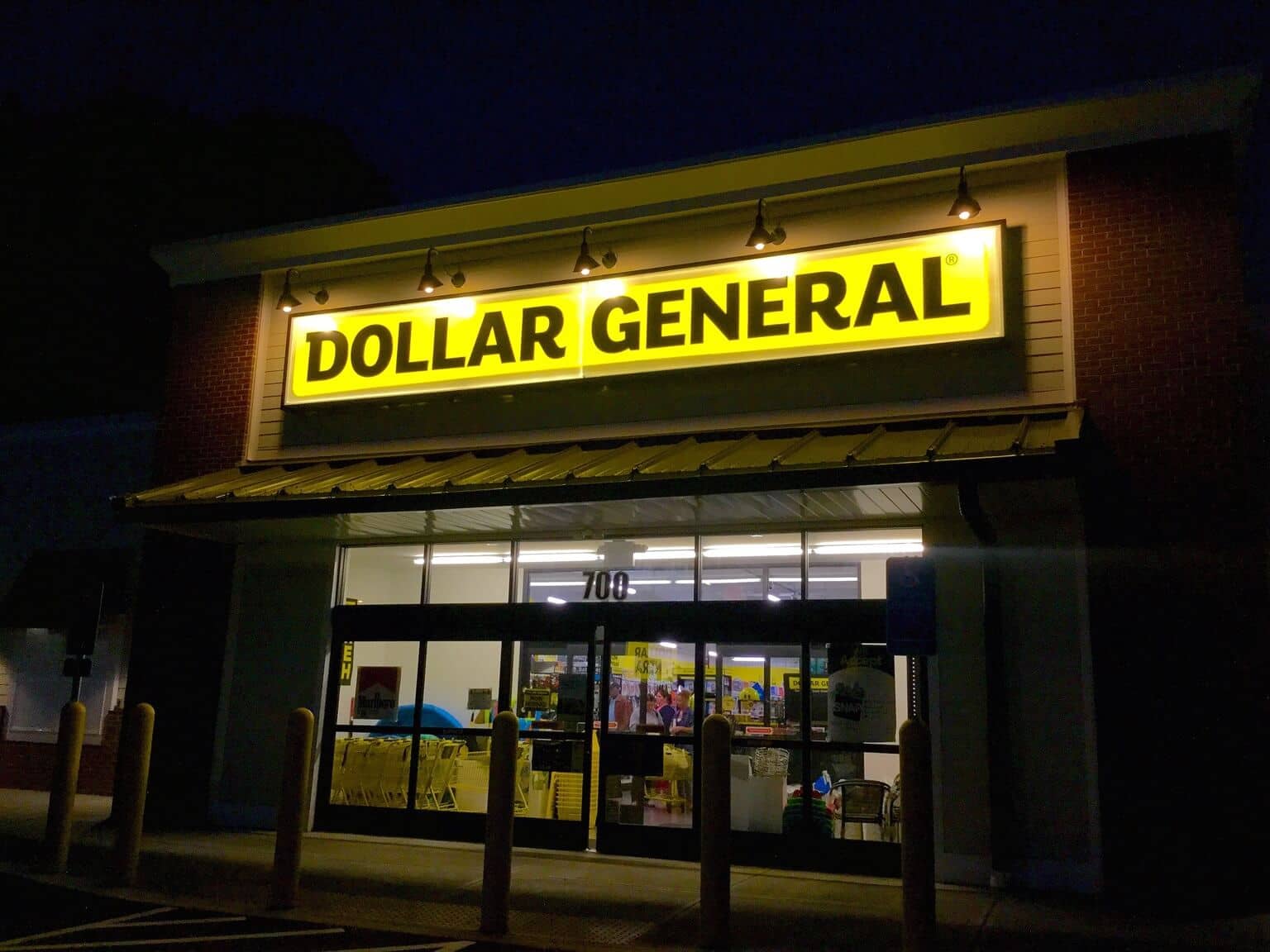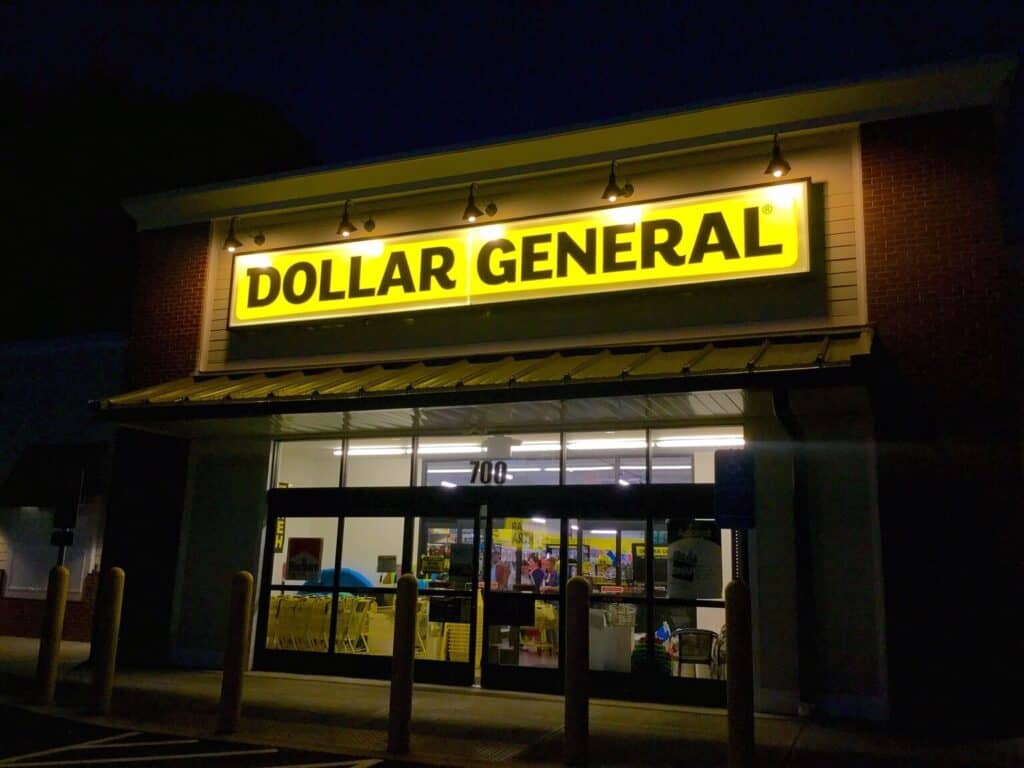 The term "dollar" in Dollar General has never been more accurate! Dollar General is one of the least expensive grocery stores in America, and their low prices have become a trademark for budget-conscious shoppers. With an expansive selection of items ranging from food to household items, it's easy to see why Dollar General is so appealing. Who doesn't love great deals on everything you need?
The store offers incredibly reasonable prices on everyday staples like eggs, milk, and canned goods. In addition to being cost-effective, Dollar General has a wide assortment of products that can make grocery shopping fun again. From exclusive brands such as Clover Valley and Uniquely J to seasonal decorations and gifts – there's something for everyone at this affordable store! Not to mention, their friendly staff will always be ready to help customers find what they need quickly and easily.
6. Trader Joe's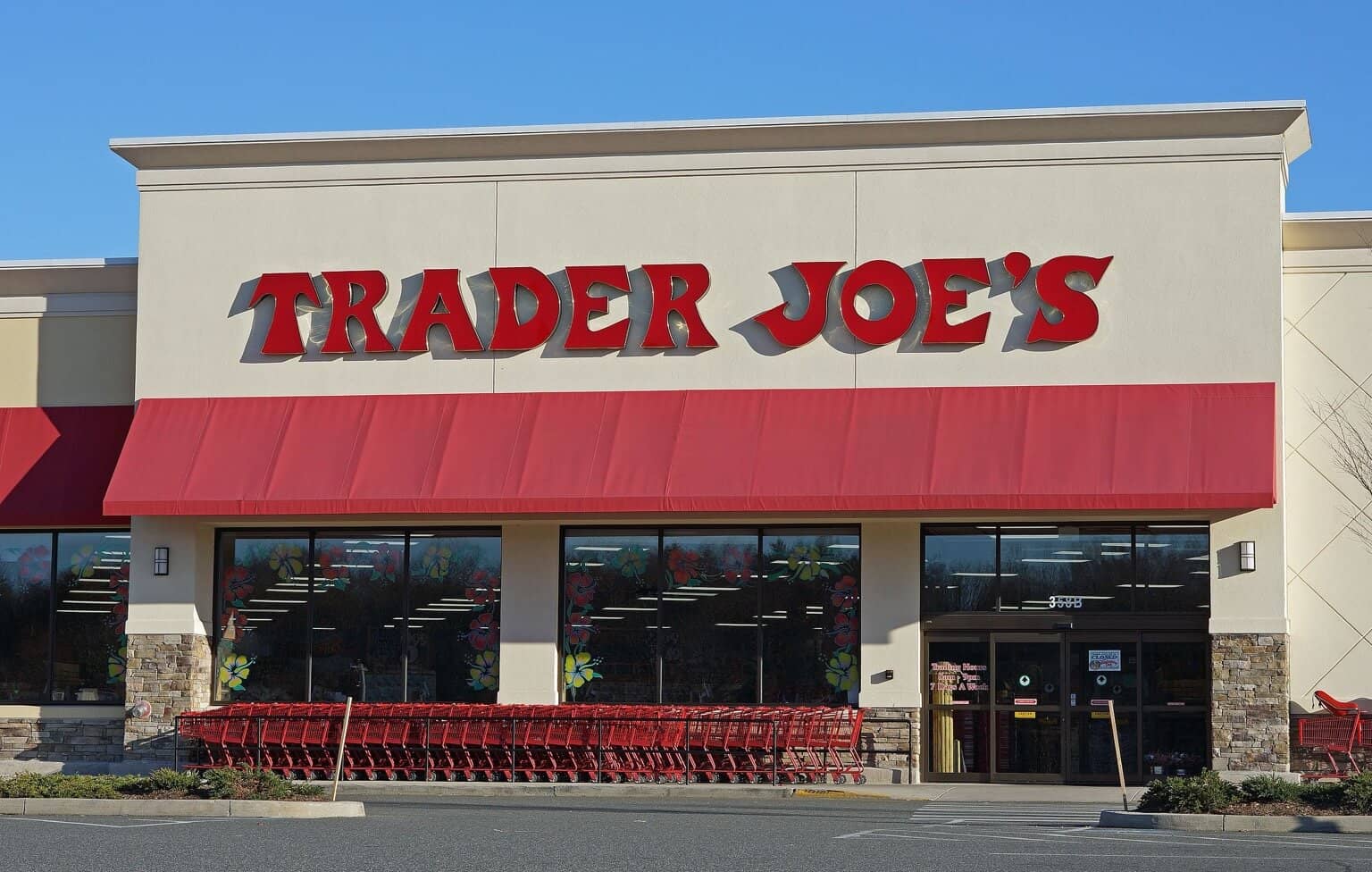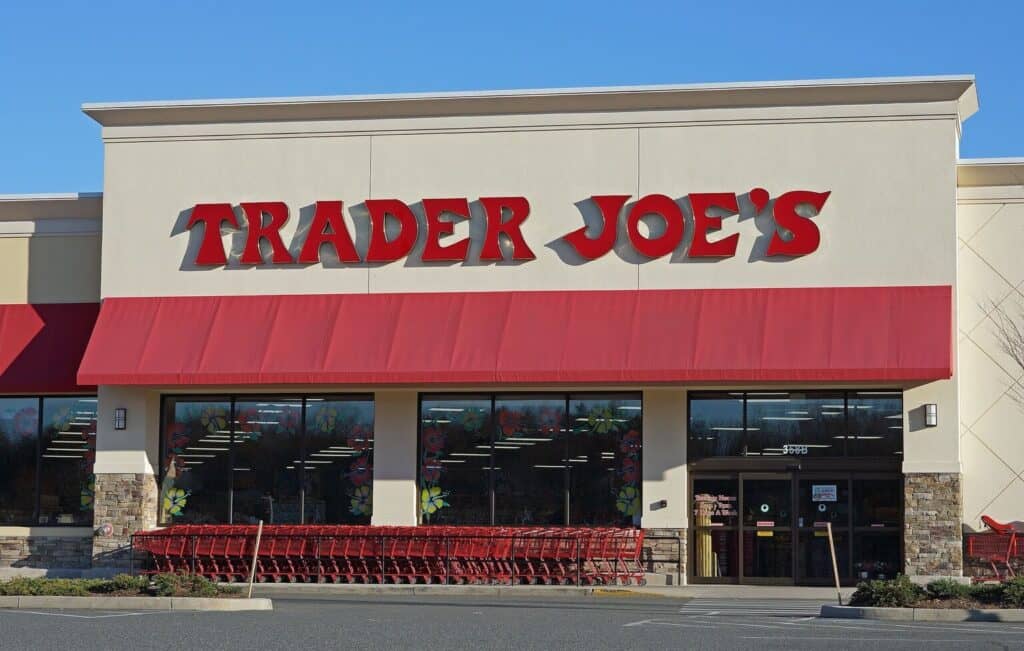 For one simple reason, trader Joe's is the least expensive grocery store in America; it's always cheaper than the competition. TJ's, as loyal customers affectionately know it, has been around since 1967, and it hasn't changed much since then. It keeps prices low to ensure everyone can afford healthy and delicious food while saving money.
But how do they keep prices so low? The answer is simple: Trader Joe's cuts out all the go-betweens in their supply chain, buying directly from suppliers and passing on savings to customers. They also have a smaller selection of products than other stores, but they are constantly adding new items to keep up with trends and customer demand. And let's remember those delicious frozen foods!
5. Food 4 Less
The battle for America's wallets has been long and gruelling, but one grocery store chain has emerged victorious – Food 4 Less. This no-frills supermarket isn't just winning the hearts of customers around the nation. It's also winning the wallet wars with unbeatable prices. From fresh produce to delicious deli meats, shoppers can find everything they need without breaking their budgets. So why is Food 4 Less the least expensive grocery store in America?
For starters, Food 4 Less offers an impressive selection of products at low prices. Plus, customers don't have to worry about stocking up on items like paper towels or detergent because these items are always affordable. And with a vast array of weekly sale items, shoppers can save even more money on their favourite products.
4. Food Lion
Food Lion is an American grocery store chain that has been around for decades and continues to be one of the least expensive stores in the country. They offer great prices on all kinds of products, from fresh produce to frozen entrees. Food Lion is so affordable that it has become a go-to destination for budget-conscious shoppers. But what makes this grocery store stand out from the rest?
Their commitment to offering low prices through strategic partnerships with suppliers and manufacturers is the answer. Food Lion works hard to get the best deals on frozen meats, canned goods and other staples to pass those savings onto customers. Plus, they have a variety of weekly specials, so you can always find something new at an unbeatable price!
3. Walmart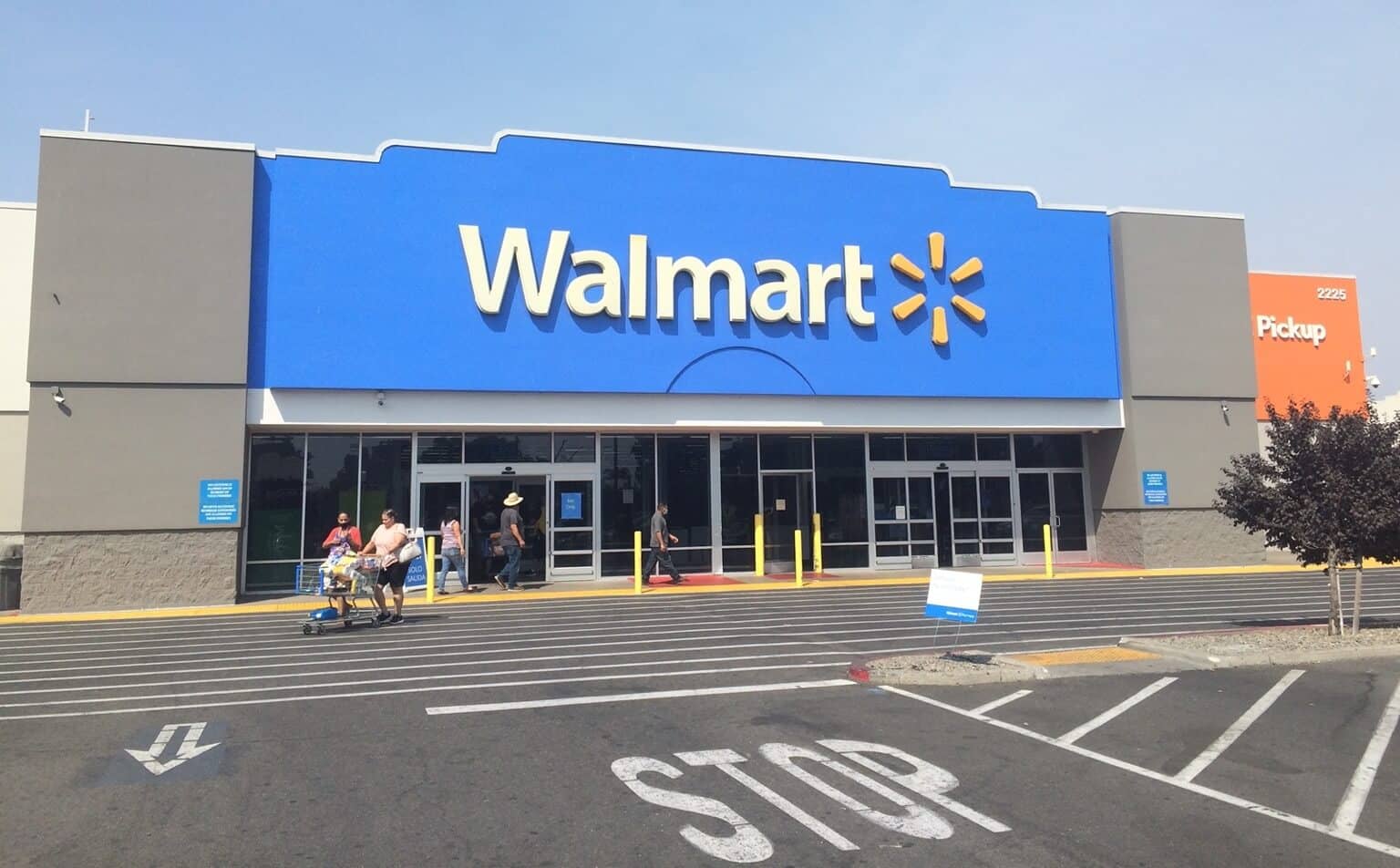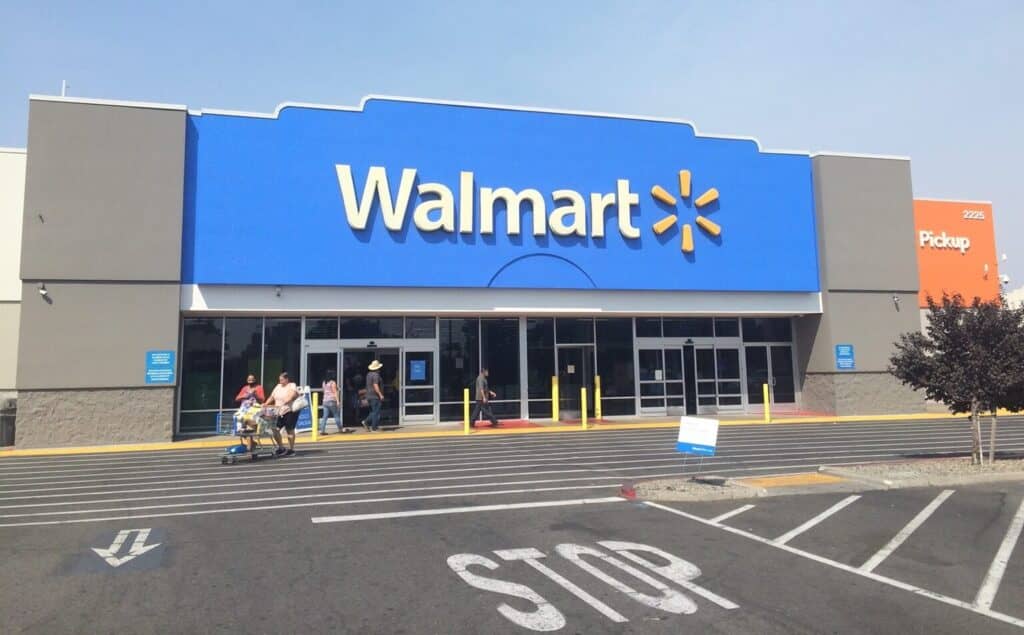 Walmart has been a long-time staple in the American grocery industry, offering low prices and an extensive selection. But just how "cheap" is Walmart? To answer that question, you need only look at the numbers. Studies show that Walmart is one of the least expensive grocery stores in America — and not by a small margin! Research shows that, on average, food prices at Walmart are 11% lower than at other leading retailers.
What makes Walmart so competitively priced? Its no-frills approach to store design and its efficiency in supply chain management help keep costs down. That saving gets passed along to shoppers — making it possible for folks on tight budgets to feed themselves and their families without breaking the bank!
2. Target
For starters, many of these establishments offer lower prices than traditional supermarkets without sacrificing selection or quality. Whether it's bread and eggs, canned goods or fresh produce — buying groceries from these stores can help you save some serious cash over time! Plus, they often carry store brands that are just as good as their name-brand counterparts but cost much less.
1. Costco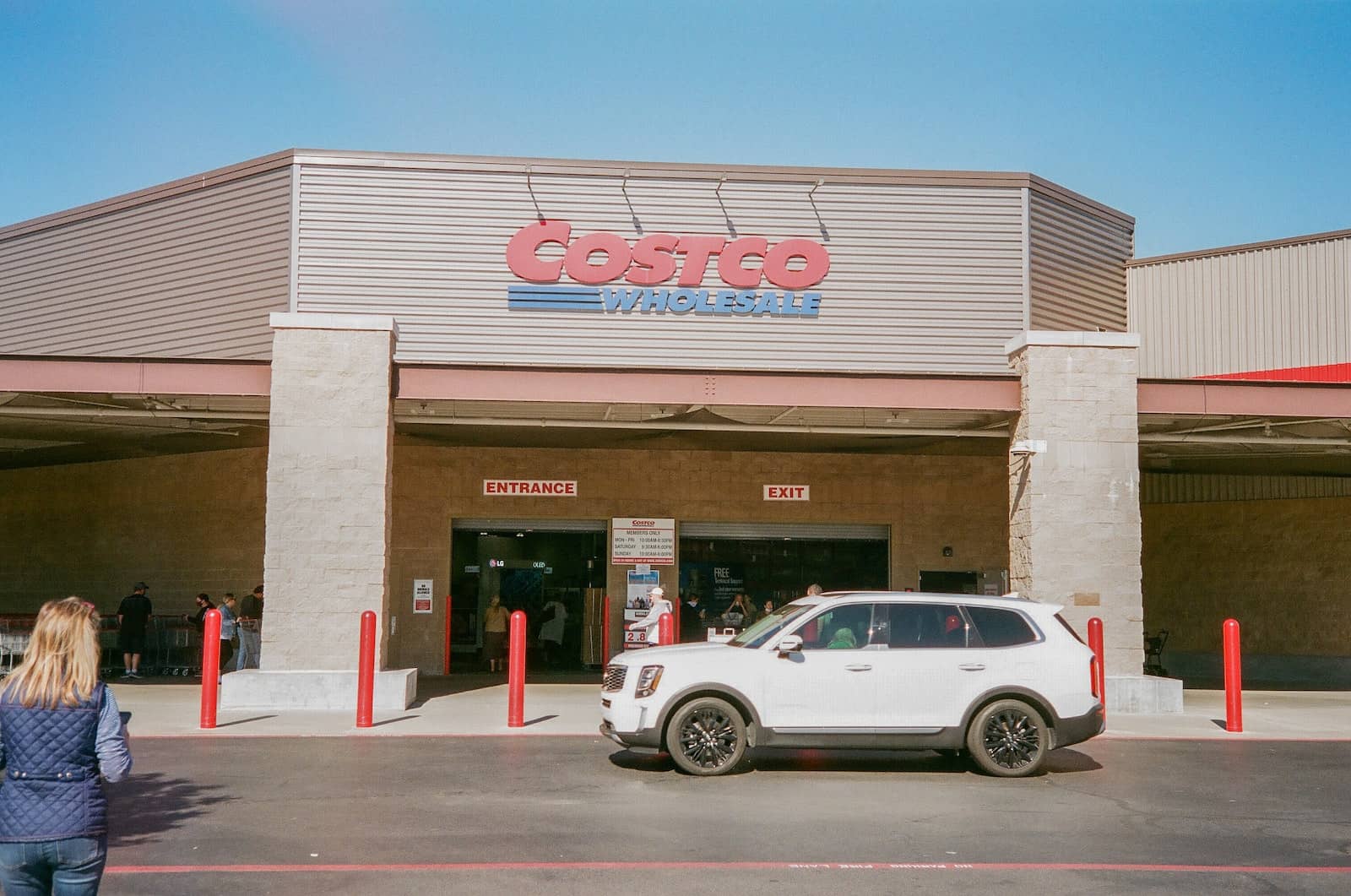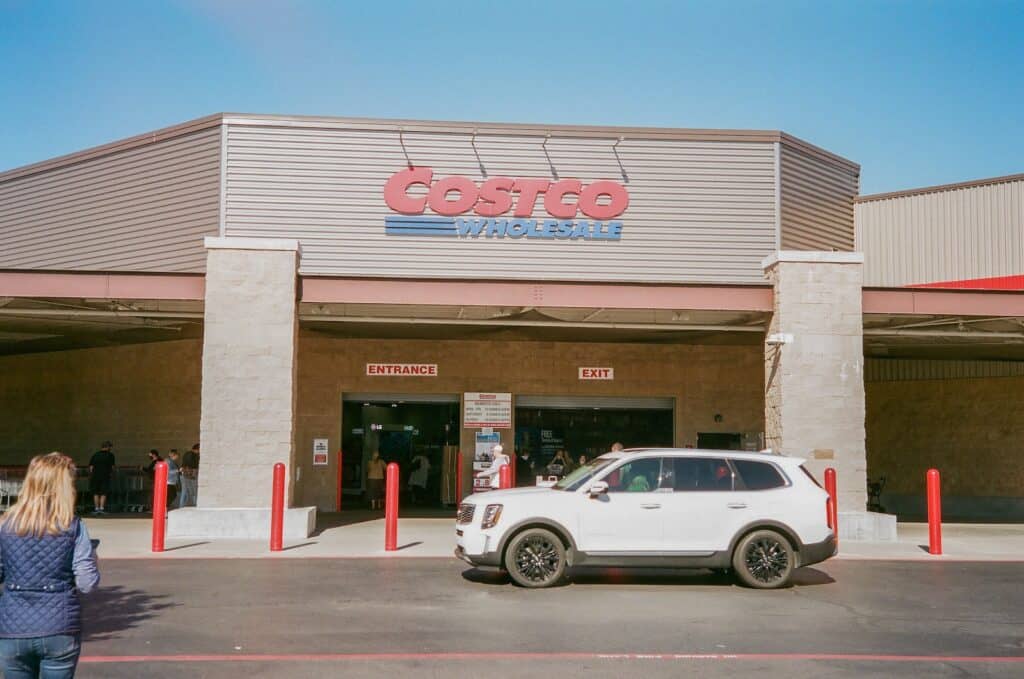 Costco is well known for its impressive selection of bulk items, unique products and valuable membership program. But what sets them apart from the competition? The answer lies in their unbeatable prices! Costco has long been crowned as one of America's least expensive grocery stores, allowing savvy shoppers to save money on everyday household goods.
How does Costco do it? They use their purchasing power and deep wholesale relationships to undercut competitors by up to 20%, plus they spend less on marketing or advertising campaigns. This means more savings for customers. Plus, with no-hassle return policies and satisfaction guarantees, shoppers never have to worry about getting stuck with a bad deal.
So why choose any other store when you can get top-quality groceries at rock-bottom prices daily at Costco? Please stop by today and see why they are America's favourite place to shop!
10 Most Expensive Grocery Stores in America
10. H-E-B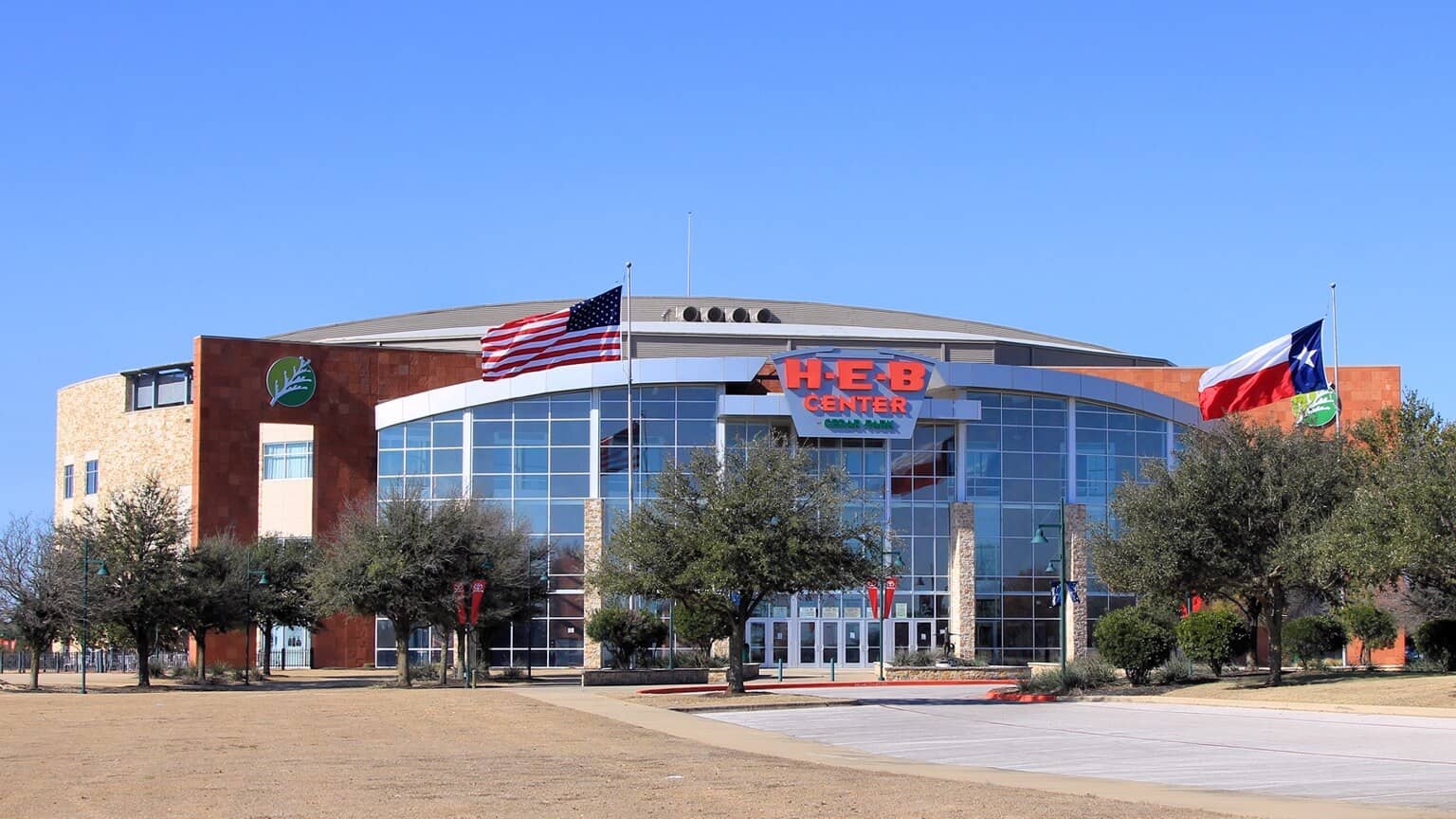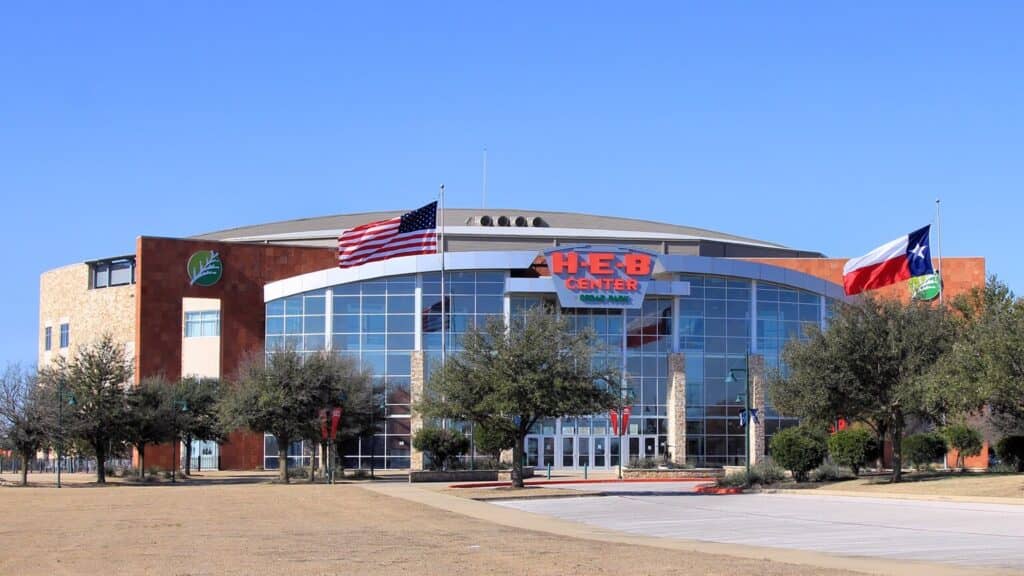 When you think of the most expensive grocery stores in America, H-E-B won't come to mind. But don't be fooled – this Texas institution has some of the highest prices in the nation.
H-E-B is known for its wide selection of organic and speciality items, signature brand products and "Tex-Mex" cuisine. While these items may appeal to many shoppers, they come at a cost – often higher than even their national competitors. And if you think that's terrible news, just wait until you see what they charge for their freshly made guacamole!
Nevertheless, H-E-B remains popular amongst Texans and beyond due to its commitment to quality ingredients and customer service that always goes above and beyond expectations.
9. Mariano's
Convenience is key when it comes to grocery shopping. But when it comes to Mariano's, the most expensive grocery store in the United States, convenience isn't the only thing you're getting. This high-end grocery experience offers customers more than just a quick run to grab a few items – you're getting an exceptional shopping experience.
From their spacious floor plans and modern décor to their extensive selection of fresh produce and organic products, Mariano's has something for everyone. Whether you need ingredients for a gourmet meal or just your basic pantry staples, they've covered you with top-of-the-line items at premium prices. And if that wasn't enough to get your wallet ready for a workout, there are plenty of extras like cooking classes and wine tastings available!
8. Natural Grocers
Natural Grocers are the newest trend sweeping the nation. But with this trend comes a hefty price tag. Natural Grocers can be some of the most expensive grocery stores in the United States, leaving shoppers wondering why they should spend more than their budget allows.
The answer lies in its commitment to top-tier ingredients and products. Natural Grocers strive to provide only organic and non-GMO produce, hormone-free dairy, antibiotic-free meat, responsibly caught seafood, supplements certified by third-party labs, and much more! Plus, many also offer affordable classes that give customers access to nutrition counselling services for a healthier shopping experience.
Though it may cost you more upfront, shopping at a Natural Grocer will leave you satisfied, knowing your money is going towards better quality food items from ethically sourced sources – making it worth every penny!
7. Fairway Market
For all the thrifty shoppers out there who are looking to save a few bucks, skip Fairway Market. This popular grocery store is beloved by many, but its prices may have you gasping for air.
Fairway Market is renowned for its wide selection of high-quality produce and gourmet food items that can be hard to find elsewhere. They also offer great deals on certain items each week, but don't be fooled—you're still likely to spend more than in other supermarkets. Unless you've an unlimited budget or an ironclad dedication to only buying organic foods, you may want to consider shopping elsewhere.
6. Dean & DeLuca
Dean & DeLuca is known for being one of the most expensive grocery stores in the United States. But why? Is it because they sell caviar and Truffle oil at every checkout counter? Not quite. A combination of factors makes Dean & DeLuca such an expensive option.
First, their selection is second to none. They offer speciality ingredients from around the world, making them much more than just a regular grocery store. Additionally, their quality and freshness are top-notch; if you want something gourmet or organic, Dean & DeLuca is your go-to spot. As such, you can expect to pay a little bit more for items here than you would at your grocery store — but it's worth every penny!
5. Wegman's
Wegman's has long been touted as one of the most expensive grocery stores in the United States. But does it deserve this reputation? After all, plenty of other stores are more expensive. To help answer this question, let's take a closer look at why Wegman's is so pricey.
For starters, Wegman's prides itself on having top-quality products and high standards for customer service. They stock their shelves with only the best produce, meats and dairy items they can find, and they have staff available to answer questions or provide help. This premium quality comes at a price – but shoppers know they are getting something extraordinary when they shop at Wegmans.
4. Gelson's
Gelson's isn't just a grocery store. It's an experience. From the moment you walk in and see the magnificent displays of organic produce to its luxuriously stocked shelves of artisanal goods, Gelson's is a world away from your average corner shop. But why does everyone talk about how expensive Gelson's is? Here are some reasons why it has earned itself the title of the most costly grocer in the United States.
For starters, Gelson's offers only top-of-the-line products, including gourmet items such as grass-fed beef, wild-caught fish and organic produce. Every article on their shelves has been sourced with care and attention to detail — nothing less than perfection is accepted here! They also partner with local farms and suppliers throughout California to ensure customers have access to fresh ingredients daily.
3. Sprouts
Sprouts Farmers Market is one of the most expensive grocery stores in the US and with good reason. With a wide variety of organic produce and other healthy options, it's no surprise that Sprouts has gained so much popularity in recent years. But why are they so pricey? As it turns out, several factors make them more expensive than other stores.
For starters, you're paying for quality here—freshness, flavour, and nutrition all come at a premium when you shop at Sprouts. They also offer a great selection of speciality items like vegan snacks and gluten-free products that can be hard to find elsewhere.
2. Fresh Market
It's no secret that Americans love their groceries, with the average household spending more than $4,000 annually on food. But while we all want to save money when shopping for groceries, some of us are willing to pay a little extra for our favourite items. Enter Fresh Market: the most expensive grocery store in America.
For those unfamiliar, Fresh Market is an upscale grocery chain specializing in organic and gourmet foods. With prices up to triple what one might find at a regular supermarket, it's easy to see why shoppers flock here for unique food finds—and why budget-minded shoppers avoid it! But let's face it: sometimes you have to splurge on something special, like fresh produce or baked goods from around the world — and Fresh Market is one of the best places to do that.
1. Whole Foods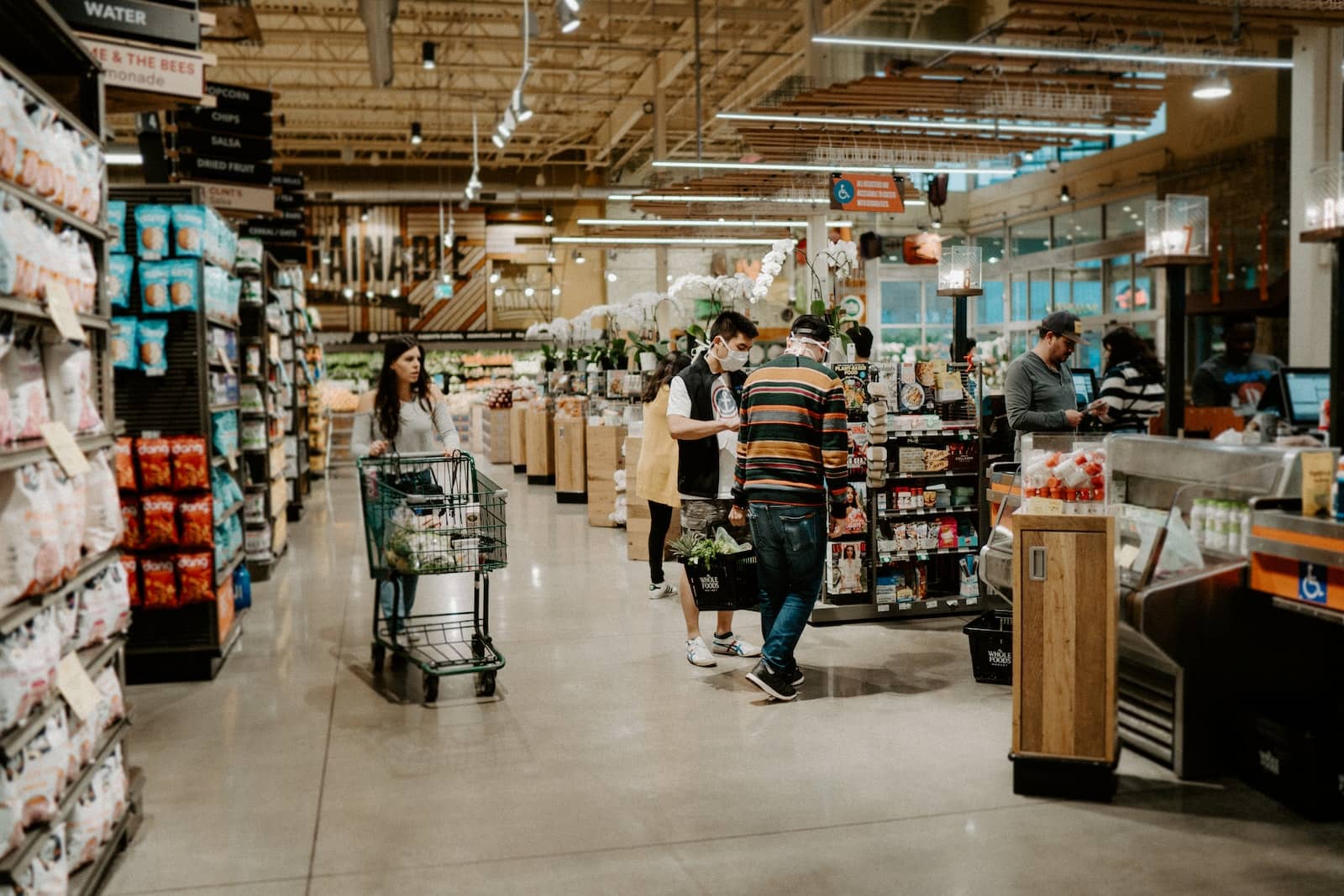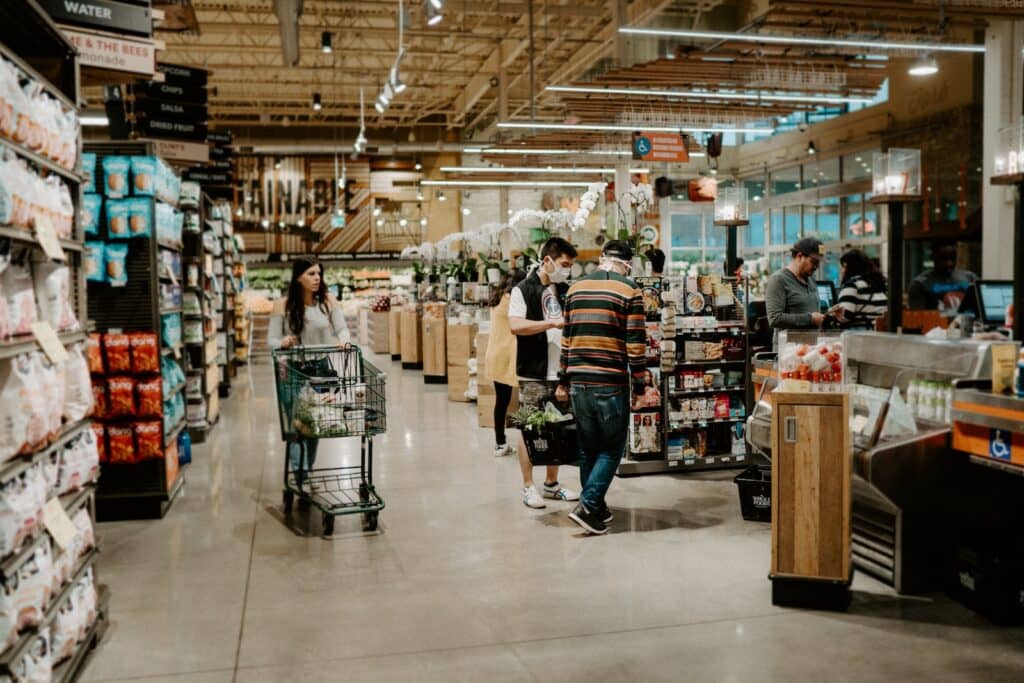 Whole Foods has become synonymous with healthy food and high prices, but why is it so expensive? The grocery store prides itself on organic standards and quality ingredients, but that comes at a cost. With Whole Foods' commitment to sustainability and locally sourced products, you can be sure you're eating the freshest possible produce – even if it costs an arm and a leg.
Many consumers have complained about the high prices of Whole Foods' items compared to other supermarkets. But those same people need to realize that they are investing in a better future for farmers and their communities when they shop there. By paying more at Whole Foods, consumers support sustainable farming practices that benefit everyone in the long run – including their own health!
Whole Foods may seem expensive, but knowing where your food comes from is priceless.
Conclusion
Grocery shopping can be daunting, especially when it comes to budgeting. How do you know which grocery stores are best for your wallet? The answer is here! We've researched and compiled a list of the ten most and least expensive grocery stores in the US. With this list, you'll know exactly which stores offer the highest quality products at the best prices. You'll also be able to determine which stores may not be worth your money and time.