The restaurant industry has taken a hard hit from the coronavirus pandemic — especially buffet-style restaurants. As a result, many of these chains' parent companies have had to file for bankruptcy, forcing them to close many of their locations.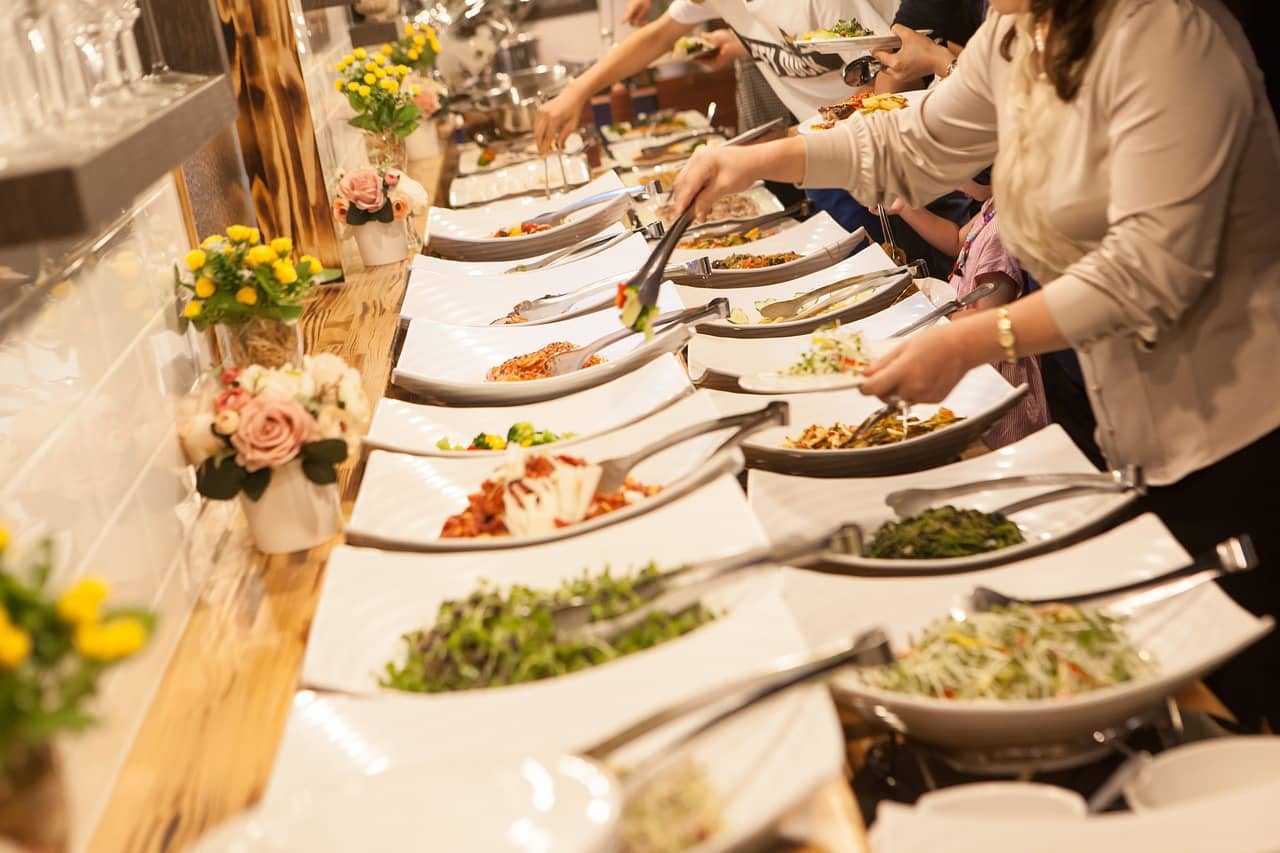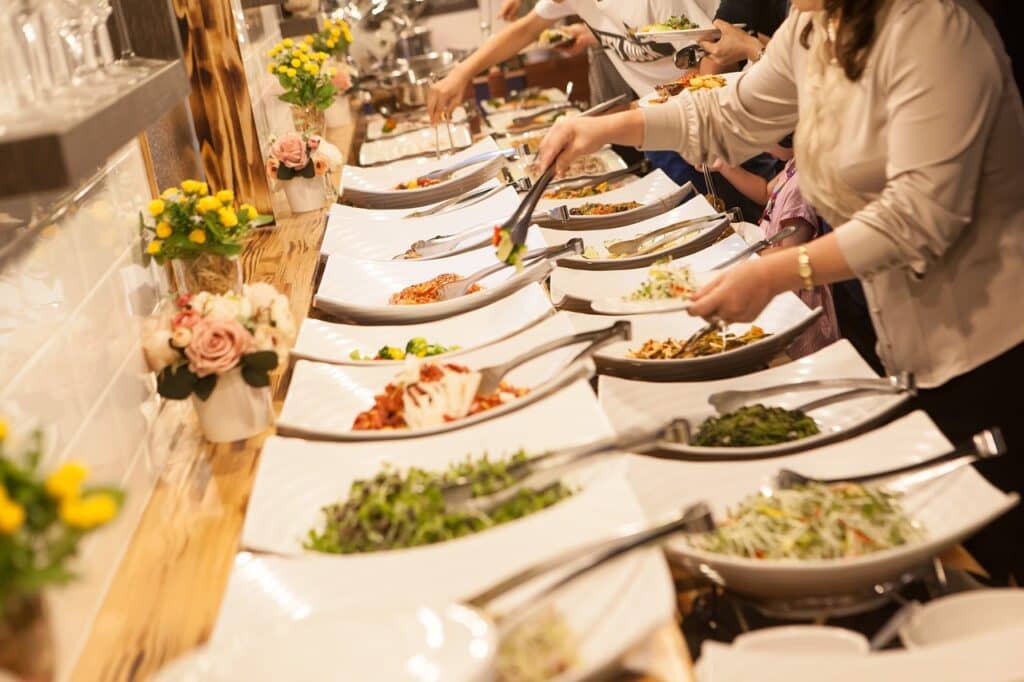 Continue reading to see which buffet chains are closing locations permanently and if your favorite is on this list.
10. Golden Corral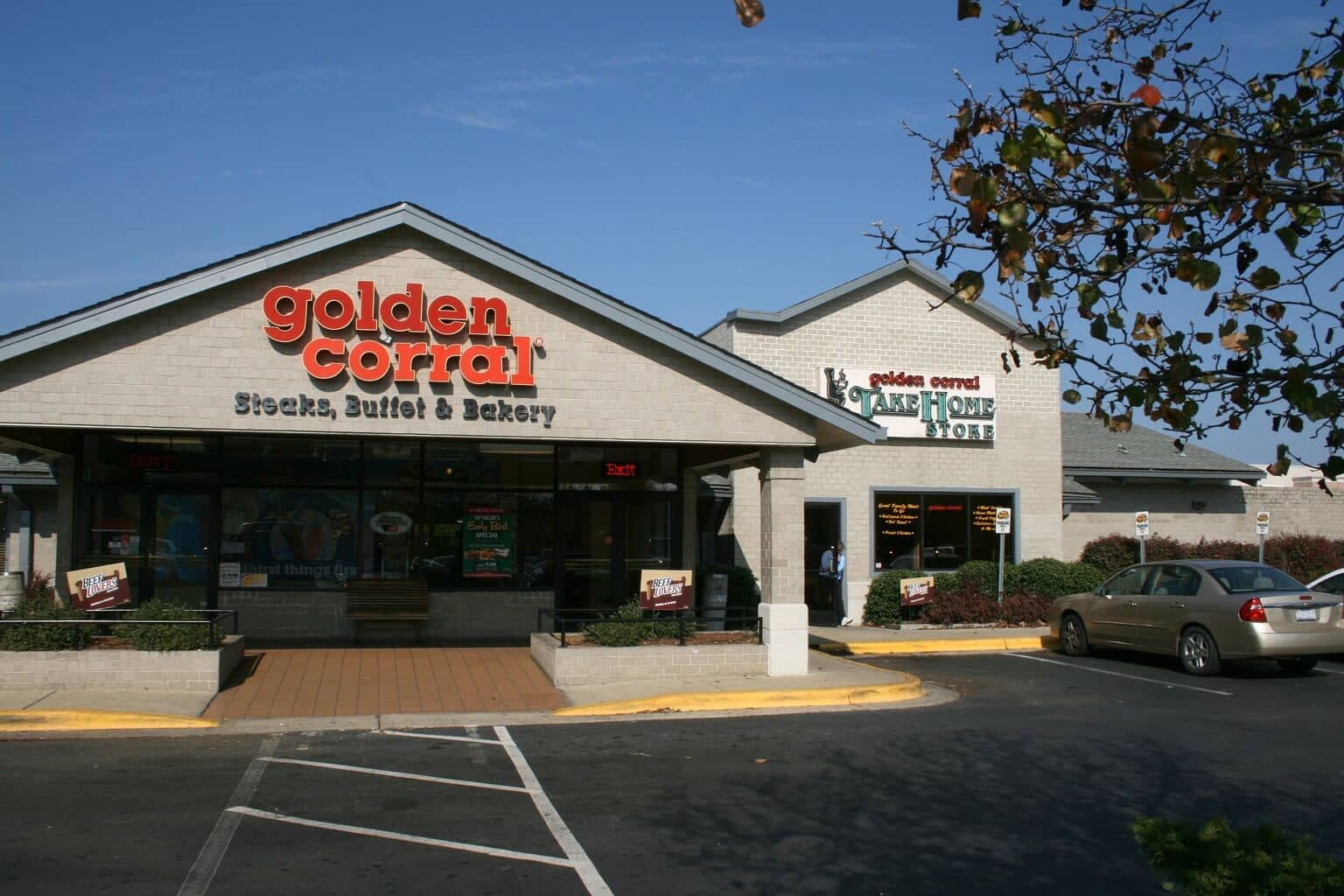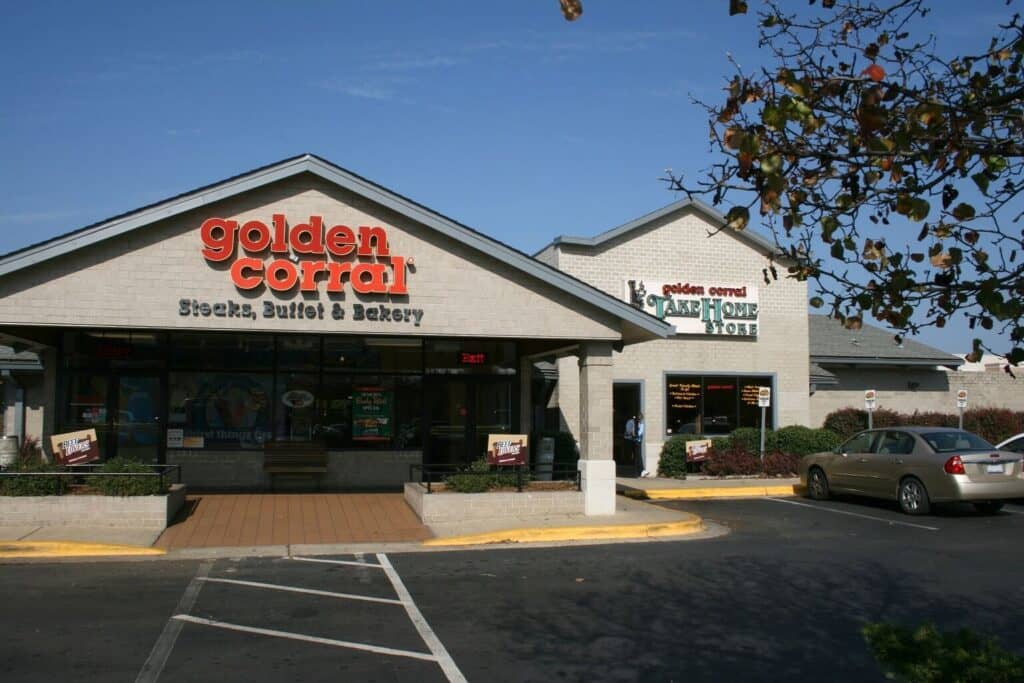 Golden Corral is likely the most recognized name in buffet-style restaurants. But, unfortunately, its fame couldn't stand up to the coronavirus pandemic.
Two of the largest Golden Corral franchisees have filed for bankruptcy in the past year, with one of them shutting down 16 locations permanently.
As of early April, only 290 of the chain's 490 locations that were open before the pandemic remain, with 40 of them operating as cafeterias. The good news is that some of these closings may not be permanent.
For example, platinum Corral, a Golden Corral franchisee operating in North Carolina and Virginia, currently has six Golden Corral locations open in North Carolina (its home state) and four in Virginia. They plan to open two more — one in North Carolina and one in Virginia — later this year.
9. Cicis
Cicis filed for Chapter 11 bankruptcy earlier this year as the pandemic continued to pummel buffet-style restaurants. In bankruptcy filings, the all-you-can-eat pizza chain said it had between $10 million and $50 million in assets and $50 million to $100 million in liabilities.
The chain emerged from bankruptcy in March, with about 300 locations still open. This was down from the 420 locations open at the end of 2019. Now under new ownership, the chain hopes it can turn things around by focusing on delivery.
8. Pizza Hut
Now, I already know what you're thinking. You're saying to yourself, "Pizza Hut isn't a buffet chain." Well, you're right. But, many of its locations do feature an all-you-can-eat lunch buffet.
Unfortunately, hundreds of dine-in Pizza Hut locations took a hit from the pandemic. And, as a result, many of them had to close, with more closings likely in the future.
Thankfully, the chain hasn't let this somber news get them down and has instead turned its focus to takeout and delivery.
7. Old Country Buffet
You may have noticed that the Old Country Buffet in your town disappeared long before the pandemic hit.
Well, that's because this chain has been struggling for quite some time, and the pandemic was the proverbial straw that broke the camel's back.
According to an article published by Cheapism.com, Old Country Buffet locations have shuttered permanently due to the parent company's bankruptcy in April.
In fact, it had already been through a series of bankruptcies in the previous decade. As a result, the beloved chain had just under 17 locations still open at the beginning of 2019.
6. Ryan's
Fresh Acquisitions, the parent company of Ryan's, filed for bankruptcy in April. As a result, the chain, known for its delicious food and family-friendly atmosphere, had to shut down all of its locations.
Before this, the restaurant had more than 500 locations open nationwide and employed more than 20,000 people.
FYI, this isn't the first time Ryan's has faced bankruptcy and had to shutter some of its locations.
In 2012, the Chattanooga Times Free Press reported that the steakhouse's then-parent company Buffets Inc. closed six locations in East Tennessee and North Georgia during the week of January 21 "in an effort to restructure about $245 million in debt."
5. HomeTown Buffet
HomeTown Buffet was already struggling before the pandemic hit, so it's no surprise that this beloved chain has gone under. According to an article published by the San Antonio Business Journal, no HomeTown Buffet locations remain open.
As with many restaurants on this list, HomeTown Buffet has faced bankruptcy in the past. A 2016 article from CNBC showed that the chain had filed for its third Chapter 11 bankruptcy protection filing in eight years. As a result, many of the chain's locations had to close.
"It is necessary to shutter locations for the continued viability of our brands and our employees," Peter Donbavand, FMP's vice president of real estate and business development, said in a statement, according to the CNBC article.
4. Sizzler
Sizzler filed for Chapter 11 bankruptcy in the fall due to a huge decline in dine-in business and trouble negotiating rent relief with landlords. As a result of COVID-19, at least 15 locations closed between late 2019 and September 2020.
"Our current financial state is a direct consequence of the pandemic's economic impact due to long-term indoor dining closures and landlords' refusal to provide necessary rent abatements," Sizzler President Chris Perkins said in a statement, according to an article published last year by CNN.
3. Furr's
Furr's began as a cafeteria in the 1940s but eventually redeveloped itself into a buffet-style restaurant. In October 2016, the chain had 25 Furr's Fresh Buffets located throughout Texas, New Mexico, Arkansas, Arizona and Oklahoma.
But, by the time the pandemic hit, there were only 16 locations in four states. And, although its parent company — Fresh Acquisitions LLC — has had to let several of its restaurant brands go, the plan is to preserve Furr's.
While that may sound like good news to fans, an article published by Cheapism.com says that "there's little evidence that any locations survived the Fresh Acquisitions bankruptcy."
FUN FACT: Furr's was purchased by the Kmart Corporation in 1980. Kmart eventually sold it to Michael Levenson's Limited National Partnership in 1988.
2. Ponderosa
Ponderosa, known as Bonanza in some regions, is a Western-themed buffet chain. The restaurant has been struggling for quite some time, but the pandemic made things much worse.
By 2019, the chain had only 75 locations open. That's down from the more than 300 locations that were open in previous years! And things have only gotten worse.
According to an article published by Cheapism.com, only 55 locations currently remain open. More than half of those locations are in Puerto Rico, Taiwan and the Middle East.
1. Luby's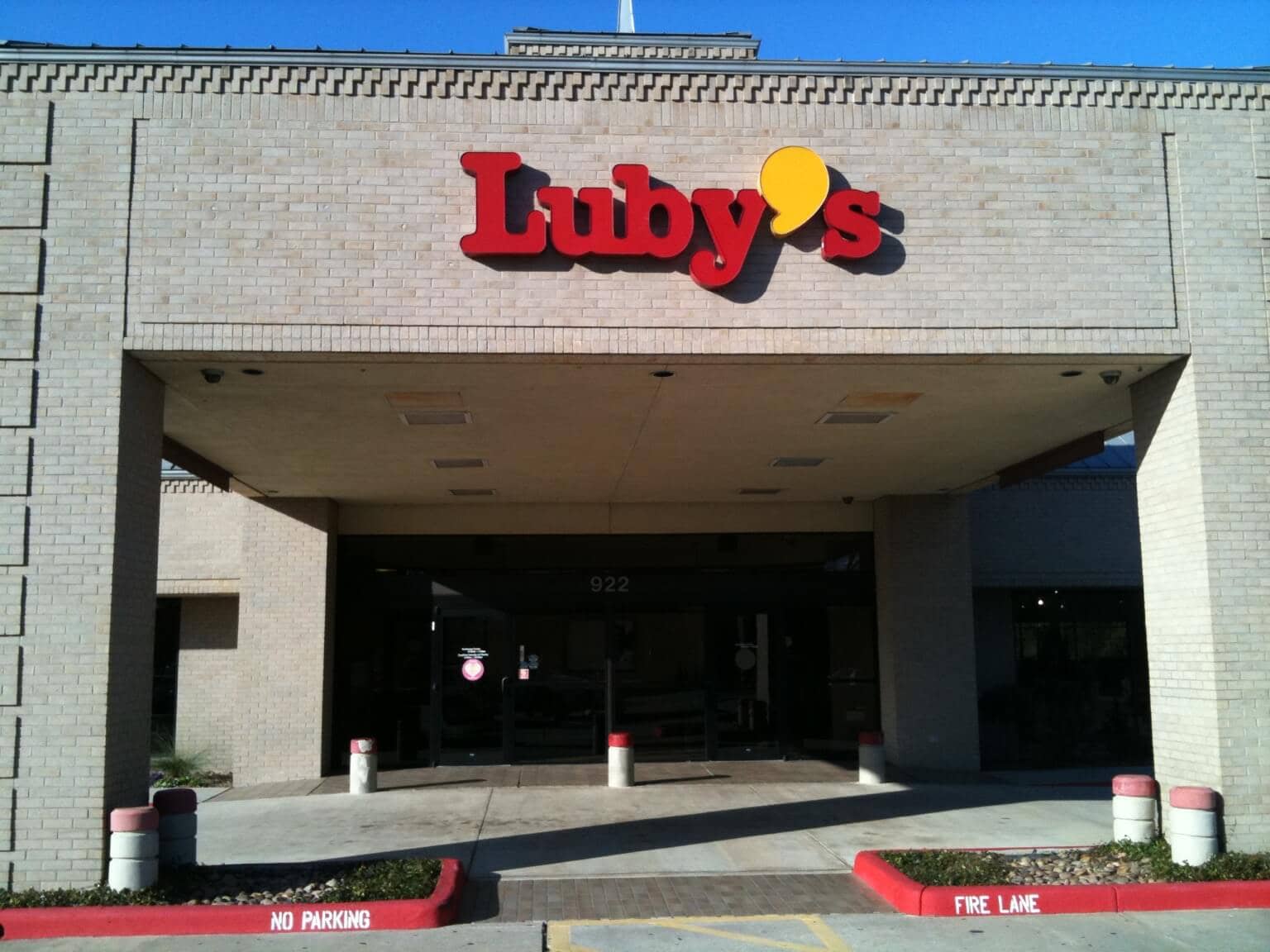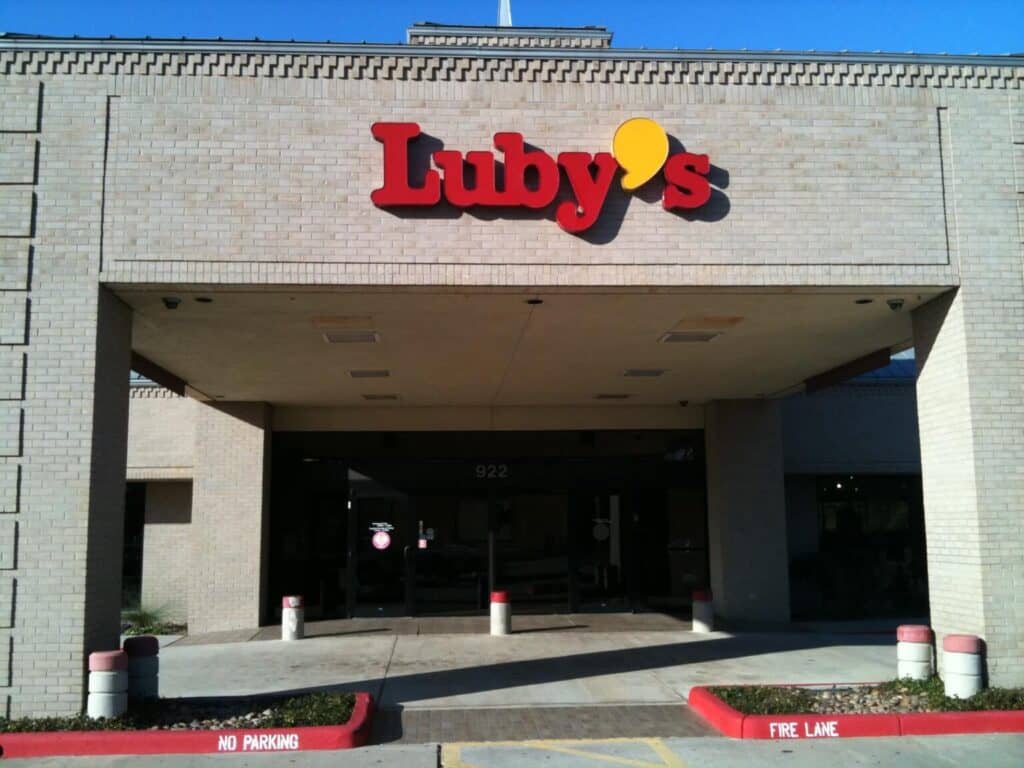 Luby's is a cafeteria-style buffet loved by many Texans. The first one opened in the 1940s and grew to more than 200 locations by the mid-'90s. But, business started to dwindle over the years as fast-casual dining restaurants began to dominate the market and as the coronavirus pandemic hit.
As a result of the pandemic, the company announced in 2020 that it was looking to sell off all its assets and liquidate the company. All Luby's locations are expected to close by August 2021.